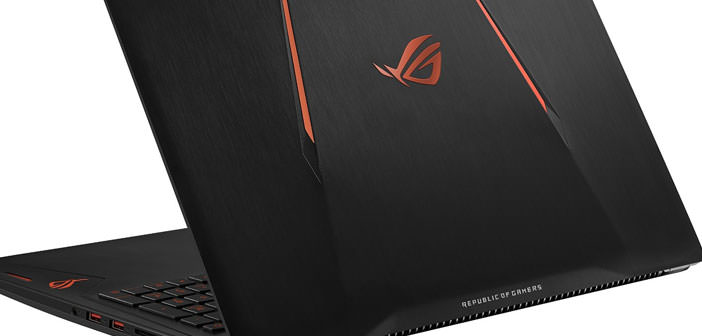 ASUS introduces first portable gaming ROG Strix and ROG Strix wireless headphones
Asus expands its range of portable gaming ROG line presenting the new Strix GL502. A gaming laptop 15.6″ compact and powerful Intel Core processors of the sixth generation, Nvidia GeForce GTX graphics cards (up to the GeForce 980M). Present also the new ROG Strix wireless headphones.
Asus expands its range of laptops and devices intended for gamers, officially presenting ROG Strix GL502, the first portable gaming the new ROG Strix line, together with the new ROG Strix headphones  renewing its predecessor with support for wireless connectivity. Until now ASUS has used separately ROG brand and the STRIX to connote different lines of products.
The new handset marks, for the first time, the union of the two brands in the portable ASUS catalog. A move apparently justified by the desire to be further differentiate the portfolio, creating a still lowered under-class in that, broader, that identifies laptops by higher-performance game of the Taiwanese.
It defines the new ASUS ROG Strix GL502 a portable compact, powerful game. The hardware configuration includes Intel Core i7-6700HQ or Intel Core i7-6820HK, 15.6″ display processors with FullHD 1080p or 4K Ultra HD resolution depending on the model, both with G-Sync support, while the GPU section provides configurations come to the integration of the Nvidia GeForce GTX 980M with 8GB of GDDR5 RAM.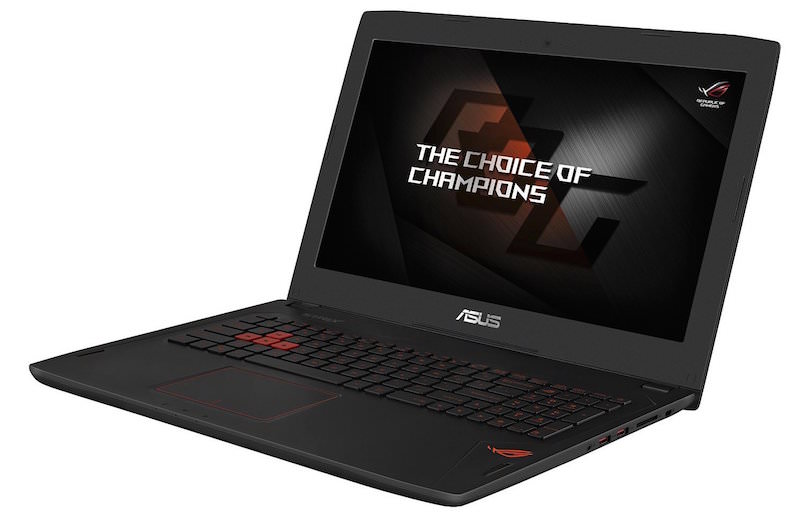 The allocation of RAM memory support up to 32GB DDR4-2133 and branch of hybrid storage with SSD M.2 PCI-Express up to a maximum of 512GB mechanical and HD up to 2TB. It closes the segment connectivity framework that includes 3 USB 3.0 ports, one Type-C USB port, HDMI video output 1.4 and DisplayPort 1.2, Gigabit LAN port and headphone/audio jack.
The size of the new ROG Strix GL502 amounted to 39.0 x 26.6 x 2.35 cm (GL502VT model) and 39.9 x 26.6 x 3.01 cm (GL502VY model), while the weight is equal to 2.24 Kg (GL502VT) and 2.34 kg (GL502VY). Asus Italy has not yet confirmed pricing and availability of the new ROG GL502.
News also as regards ROG Strix headphones, with a new model equipped with wireless connectivity. Using wireless technology at 2.4 GHz and a dual antenna system to free the gamer by cable ties. ASUS claims a maximum range up to 15 meters, while the 900 mAh built-in battery offers should provide up to 10 hours of battery life.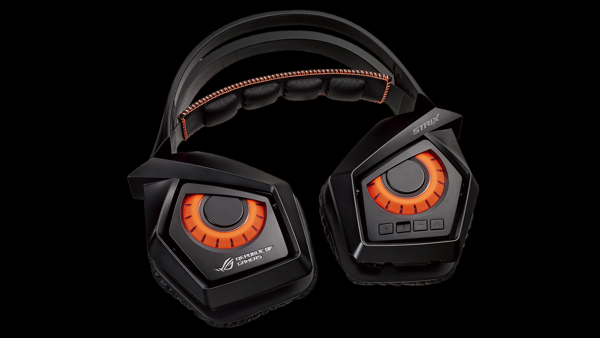 ASUS also proposes the wireless model Sonic Audio software for virtual 7.1 surround sound. The new headphones offer the ability to also be used via cable, feature that allows use even with consoles, smartphones and tablets.