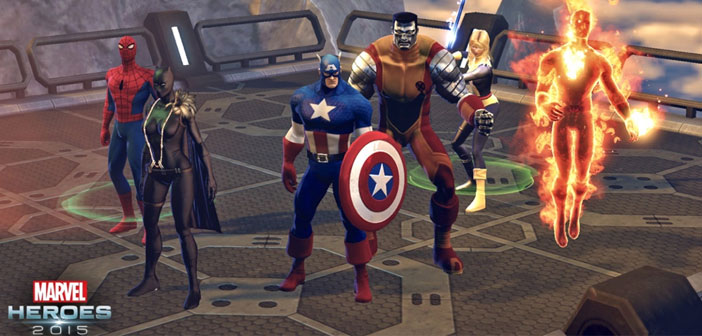 Marvel Heroes 2015 – Online action role-playing game available free for Mac and Windows
Marvel Heroes 2015 online multiplayer game – Available free for Mac and windows, that blends action and RPG with gameplay that Diablo resumes: The user controls this time Iron Man, Spider-Man, Hulk and all Marvel superheroes. Even Mac users can play for free on Marvel Heroes 2015 online multiplayer game that combines the mechanical action titles and fighting with those of a traditional role-playing game.
It is worth noting that the main program of Marvel Heroes 2015, and also access to the server to play online games are completely free: the plan of the developer Gazillion Entertainment is to support the project through the purchase of additional packages of digital gadgets and accessories, as well as for the purchase of virtual currency expendable in order to get new items and superheroes in a shorter time than those required in playing time.
The project was managed by David Brevik, CEO of Gazillion, already well-known name in the field of gaming and fans for being the creator of the first revolutionary Diablo and Diablo II. Not surprisingly, so that the gameplay and the game mechanics of Marvel Heroes remember 2015 very closely those of the historical saga of Blizzard.
In the universe of Marvel Heroes 2015 evil Dr. Doom has taken possession of the Cosmic Cube, an object of incredible power that can change the shape and substance of everything in the universe. Players control the superheroes of the Marvel universe to fight the plans of Dr. Doom and the many super villains to help him.
So you can check out Iron Man, Spider-Man, the Hulk, Daredevil, Captain America, Ghost Rider, Human Torch, Silver Surfer and many other superheroes, right now it is 35, but the number is expected to rise to 100. Each month the developer integrates news, new features and a new superhero controllable by players.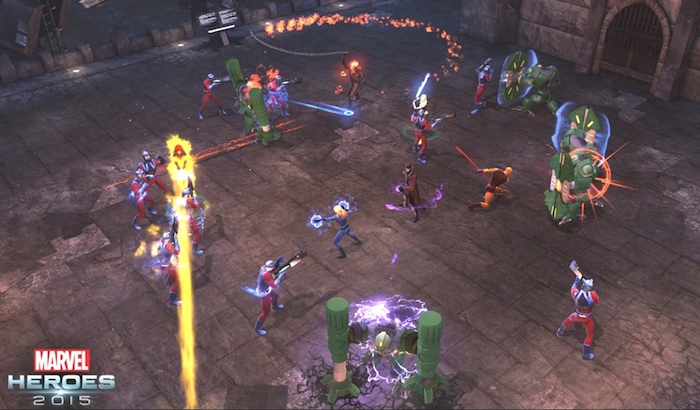 The minimum system requirements are OS X 10.8, Mac with an Intel Core Duo or higher, video card with 512 MB of RAM, 4 GB of RAM. The recommended requirements are OS X 10.9 Mavericks, Intel Quad Core latest generation of dedicated video card with 2 GB of RAM, 8 GB of memory. For installation, you need 30 GB of disk space after installing the game occupies 15 GB.
Downloading Marvel Heroes 2015 for Mac and Windows is available from this page.