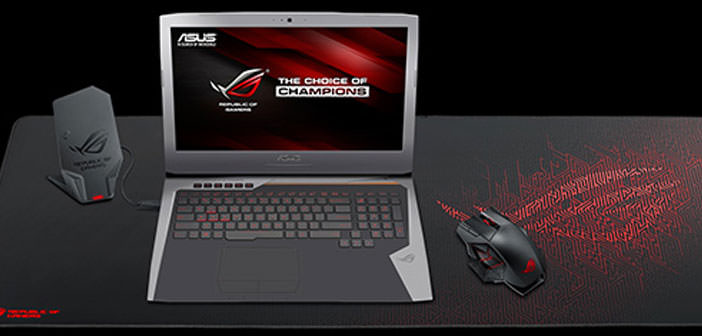 Asus ROG Sheath: A mat not only for the mouse, but for the entire computer
Tired of the limits of your mouse pad? Asus has a solution for you, with a great model 35.4″ x 17.3″ on which accommodate all gambling devices, and even your computer if you want.
If seen in a picture, Asus ROG Sheath may seem for a traditional mouse pad. But it is sufficient to analyze the size to understand that we are facing a very different product category: the new Asus mouse pad occupies an area of 35.4″ x 17.3″, and is designed not only for your mouse, but for the whole desk. On Asus ROG Sheath you can, indeed must, also place the entire laptop, keyboards, and all peripherals.
Asus claims that due to its size, you can use the mouse pad along with a portable gaming 17″ (refers to the G752), while continuing to make space for other accessories. The surface is compatible with both laser and optical mouse and it is able to resist wear over time: to ensure that Asus has tested the product by sliding a mouse for a distance equivalent to 250km for 57 hours at extreme temperatures.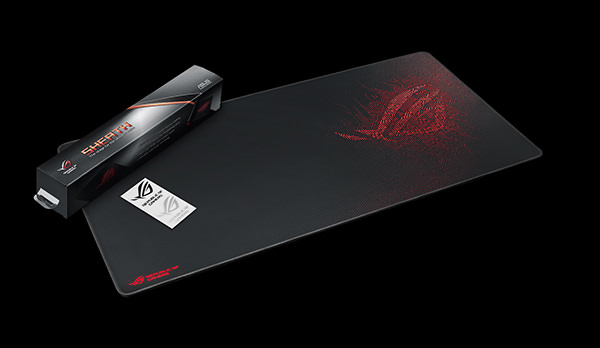 The pad is 0.12″ thick and has a rubber base to prevent any unwanted movement on the desk. Asus ROG Sheath is designed for long gaming sessions and is decorated on the surface with designs from the Mayan culture to better emphasize its highly rated gaming tilt.
The new mouse pad wants to do right by the sheath to all the accessories and gaming systems of the various Asus families.
Product prices and availability are subject to change. Any price and availablility information displayed on Amazon at the time of purchase will apply to the purchase of any products.