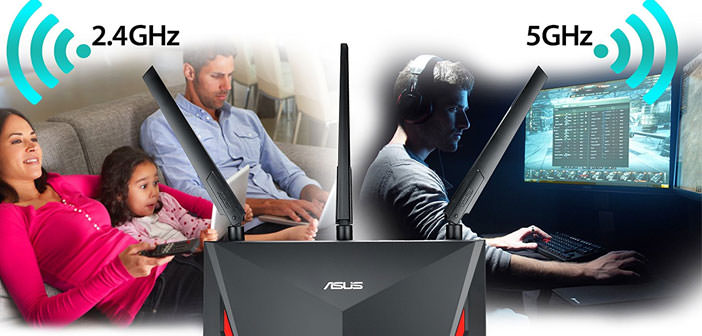 ASUS RT-AC86U Gaming Router: Top performance and sleek design
Performance of the best in the market and a design that can please or not, the RT-AC86U is a well-thought-out router: vertical development with a large base of support, rich connectivity and three high-performance antennas.
ASUS announced the addition to its gaming router catalog of a new device: we talk about the ASUS RT-AC86U; broadband 802.11ac Wi-Fi dual-band AC2900, based on the NitroQAM and MU-MIMO standards and offering 750 Mbps on the 2.4GHz and 2.166Mb/s bandwidth on the 5GHz band.
The design of the ASUS RT-AC86U router is by no means the salient and may not appeal to everyone, this must be said. However, the result is appreciated thanks to its aggressive shapes and its vertical positioning, which allows it to occupy less space and to show its fullness.
The design may or may not, but it is well thought out: vertical development with a large base of support, many signaling statuses of the various functions, three high-performance pivotable antennas placed on the top of the device, and no note to underestimate, a large grid surface in the back for excellent heat dissipation.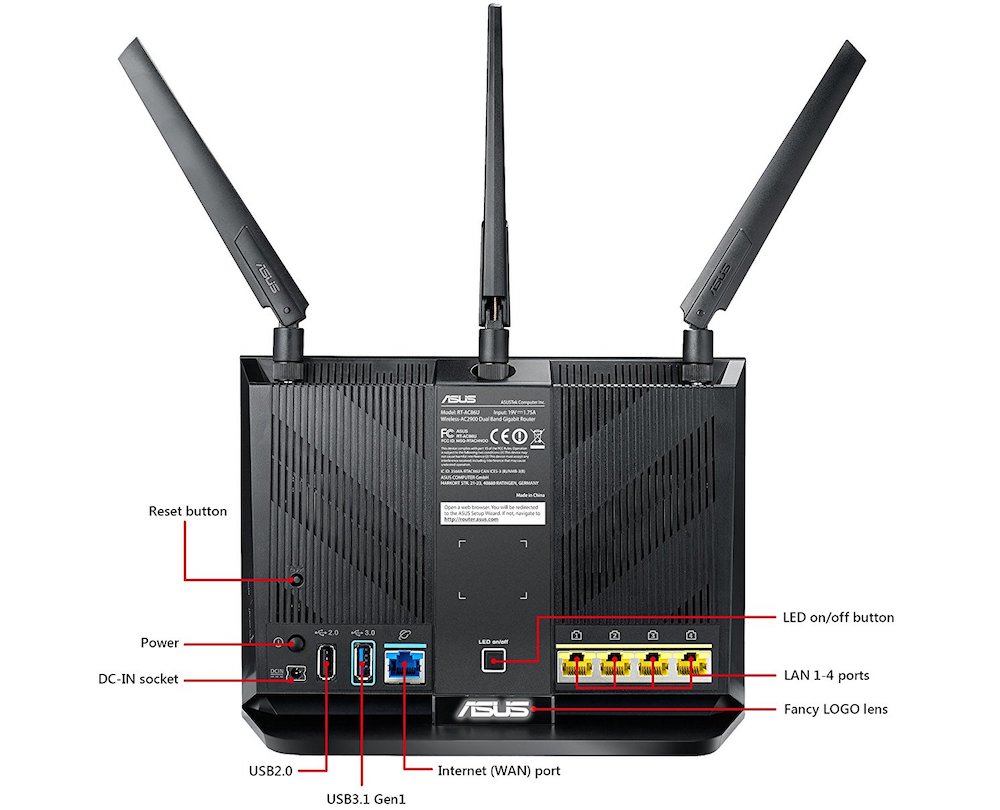 With regard to the connectivity compartment on the back :
1 RJ45 WAN port
4 RJ45 10/100/1000 LAN ports
1 USB 2.0 port
1 USB 3.0 port.
While the main features of the router can be summed up :
32-bit dual-core processor running at 1.8 GHz. 256 MB flash memory
512 MB of RAM memory
Additional 3dBi internal antenna
Standard supported IEEE 802.11a, IEEE 802.11b, IEEE 802.11g, IEEE 802.11n, IEEE 802.11ac, IPv4, IPv6.
The ASUS RT-AC86U Gaming Router has a size of 220x160x83 mm and a weight of 872g.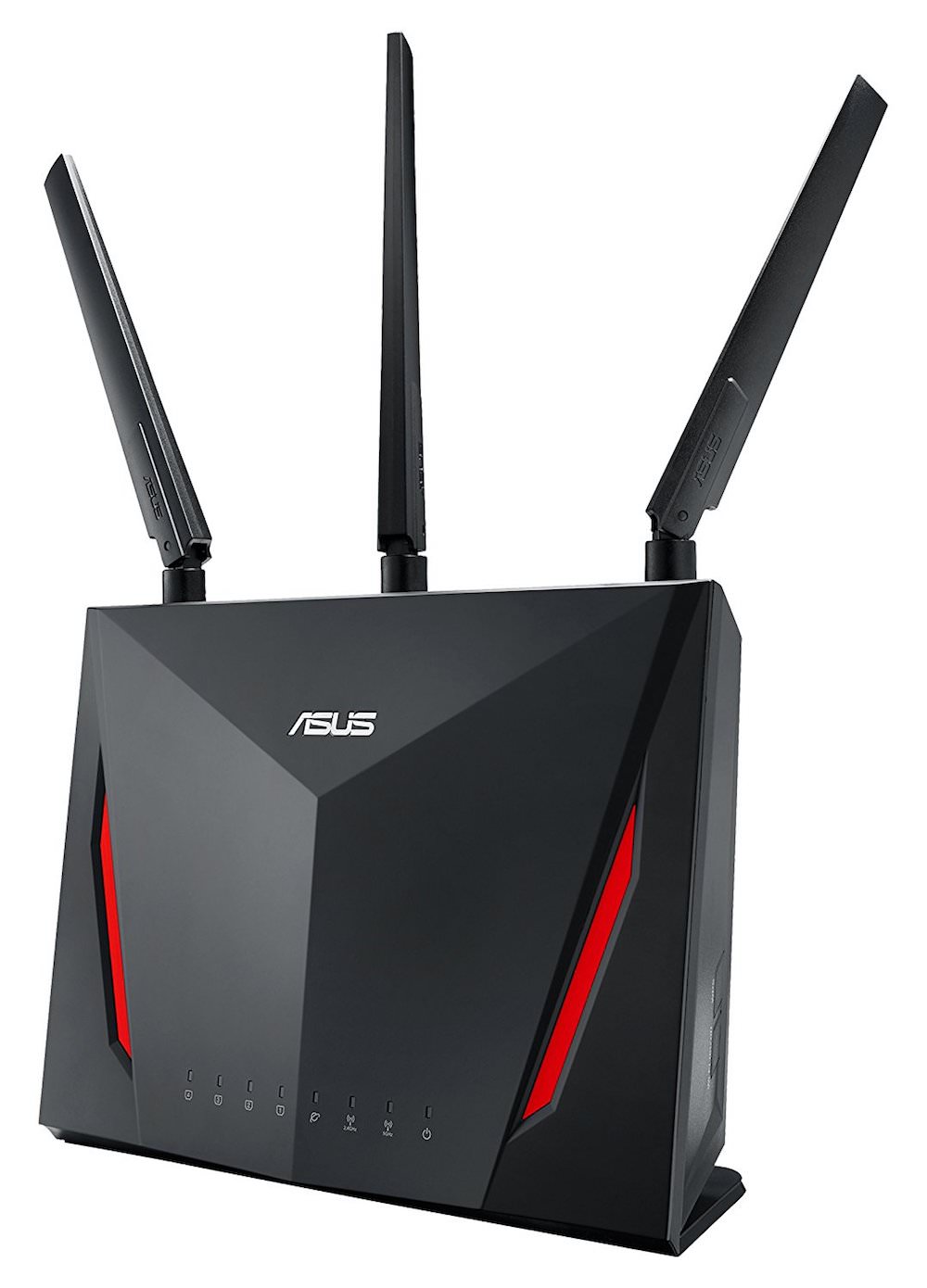 The ASUS RT-AC86U Gaming Router is primarily designed for those who use their network or the most demanding gamers. If you do not return to these two categories, the advice is to let it go.
For others, the features and performance of the router are high-end and the weight of technologies such as QoS is felt in certain shadows, especially with non-high performance connections. The signal coverage is great, and the software provided by ASUS offers options also suited to the most shabby.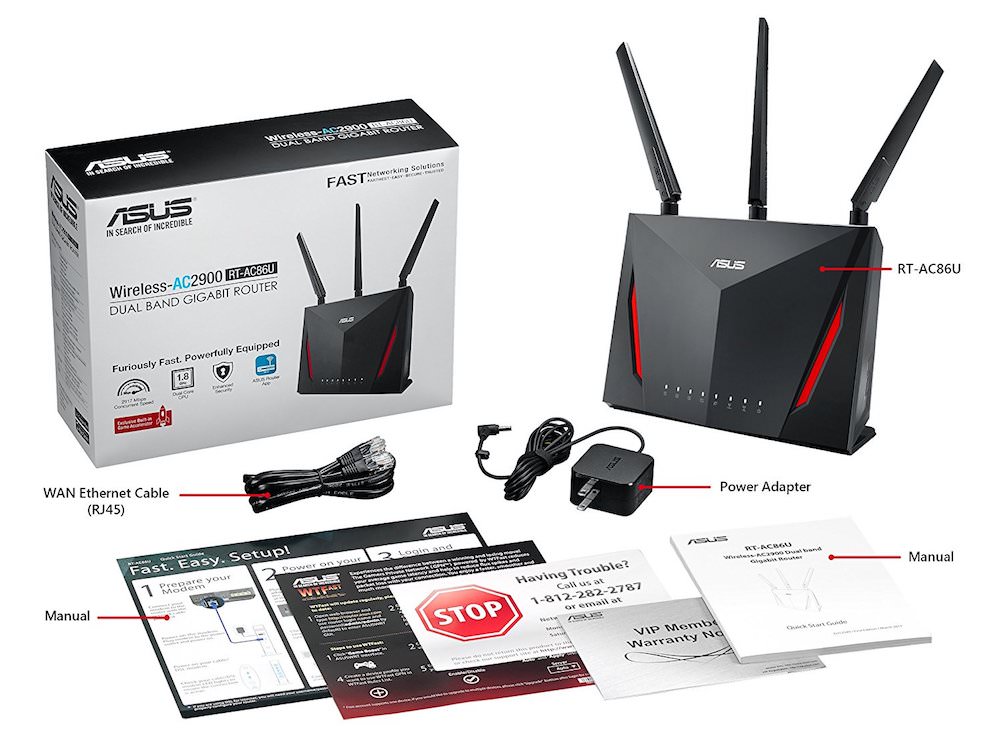 In short, this is a router with a very clear target and a price certainly not within reach, but that will give a lot of satisfaction to those who choose to target this type of product.