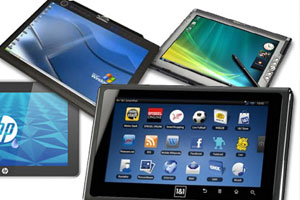 Continue to depress sales of tablet, especially Apple and Samsung
The two leading companies in the field of tablet are affected to a greater extent than the average of the contraction in demand; This is a mature industry, where consumers are not strong pushes to update their models.
The tablet market, after registering growth rates extremely important to the success of the proposed Apple iPad and the subsequent disclosure of proposals based on Google Android operating system, now marks a sharp slowdown. Consumers are reluctant to upgrade their tablet purchased in recent years, still considered valid in terms of the features provided, while advancing alternatives that can take the place of the classic tablet.
A suffer more this dynamic market, the two companies most involved in the industry: Apple and Samsung. The first recorded a drop of about 18% in sales during the fourth quarter of 2014 as a reference the same period last year. During the first three months of 2015, Apple sold about 12.6 million iPads, a decrease of 23% compared to last year.
Samsung contraction in the first three months of 2015, compared to the same period of 2014, was even more important: – 30% in sales of its tablet. Overall, the market recorded a decline in Q1 2015 amounted to about 13% compared with the first three months of 2014.
A limit sales of tablet in recent months are therefore a saturation of demand: the industry is very mature, and an increase in sales may come more from the substitution of tablets purchased in previous years rather than from new users. The success of new types of hybrid products, able to be used in ways, which match those typical of the tablet to the flexibility of use of a conventional notebook PC, represents another element, which has led to a gradual slowdown in sales of tablet, and that we will continue to impact throughout 2015.