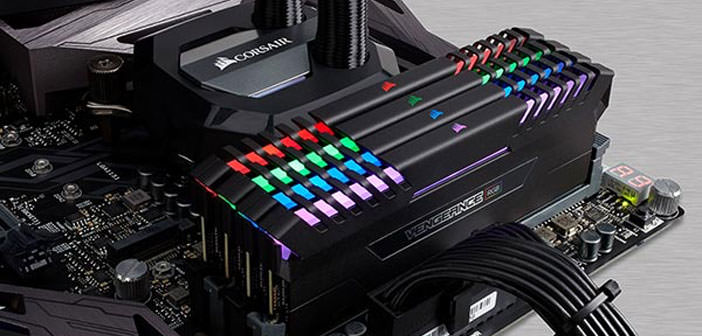 DDR4 memories with RGB LEDs from Corsair
The fashionable to light with RGB LED solutions, the components of owner's Corsair also infects PCs, announcing Vengeance memories with this feature.
The American Corsair has announced the availability of new DDR4 memory kits family Vengeance RGB, solutions which as the name clearly suggests are equipped with RGB LED inside of it.
The developed implementation is based on Corsair Link, the name that identifies the technology developed by the American company time that allows you to monitor and control the various operating systems compatible components installed on your system thanks to a software panel. This approach does not require the use of cables that connect the memory module to the motherboard, simplifying the overall layout of the interior houses.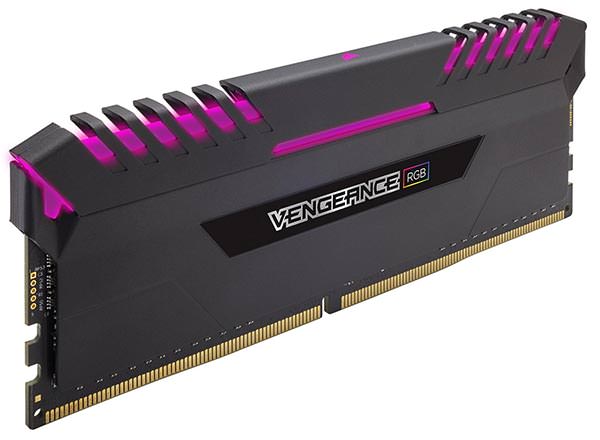 The user can configure the LEDs so as to operate according to 4 independent lighting mode, or configure them in such a way that they operate in synchrony with the operating temperature thus providing a direct visual monitor useful in case of excessive internal temperature.
The modules are certified by Corsair to operate on platforms based on the Intel Z170 and Z270, to be combined with Intel Core series processors socket LGA 1150, as well as the Core i7 processors based on Intel X99 chipset platform. The company is currently working to implement certification even with AMD's Ryzen family.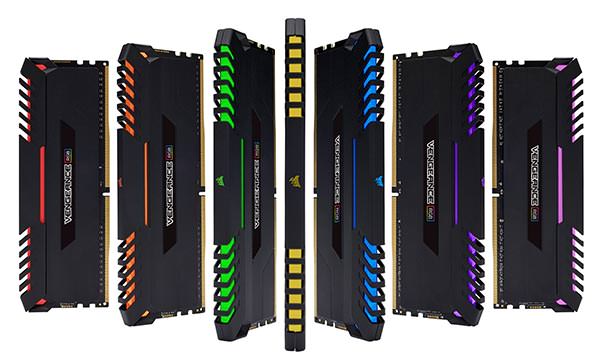 The Vengeance RGB kits are available in versions from 16 Gbytes (2x8GB) and 32 Gbyts (4x8GB) of total capacity in two different cuts in terms of maximum clock frequency. The first comes up to 2.666 MHz clock in conjunction with 16-18-18-35 timings and supply voltage of 1.2V, while the one with maximum clock of 3 GHz has 15-17-17-35 timings with supply voltage equal to 1.35 V. The company anticipates that soon will be available other versions of different capacity and maximum operating frequency.
59%
Product prices and availability are subject to change. Any price and availablility information displayed on Amazon at the time of purchase will apply to the purchase of any products.