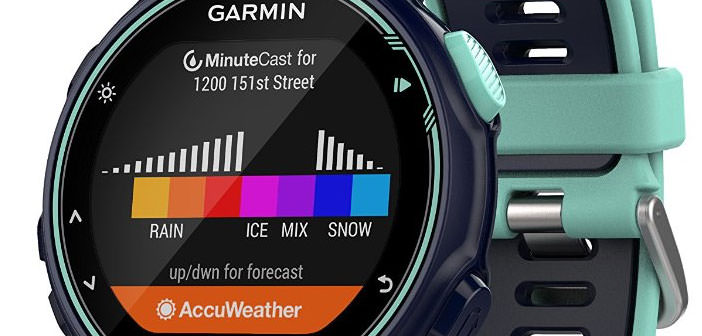 Forerunner 735XT: Garmin Introduces New SportWatch for the Triathlon
Forerunner 735XT joins the Forerunner 920XT models and Fenix 3 as a solution for triathlon enthusiasts, balancing size and weight with the heartbeat sensor optical.
After announcing in recent months a rich SportWatch series devoted specifically to the race fans, today Garmin presents the new Forerunner 735XT model.
The XT suffix indicates this product right away as a suitable terminal for use by triathletes: this means that you can keep track of independent activities of swimming, biking and running as well as configure the triathlon mode in which trace the 3 activities make up this discipline as the only activities, including the transition phases.
Forerunner 735XT is based on the same finish on the case adopted by the model Garmin Forerunner 235: external dimensions identical but slightly larger screen.
The interface does not provide a touch screen but 5 buttons on the sides; in the back is placed the heartbeat sensor optical model Elevate that Garmin has built in many new products presented on the year to date the market.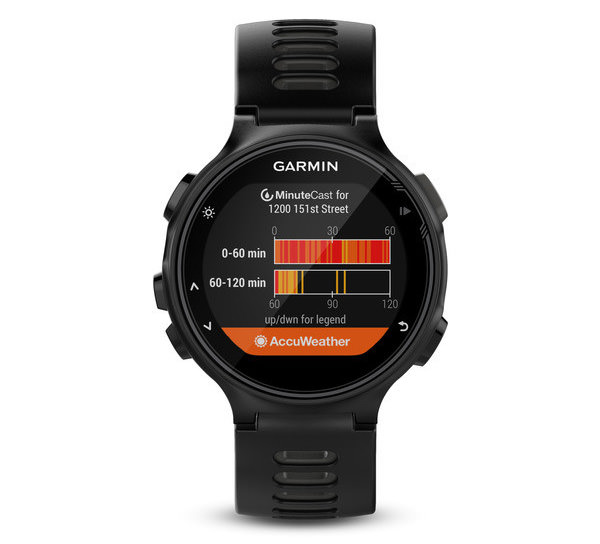 All specifications are those well known in Garmin's top of the range products destined for triathlon, then Forerunner 920XT and Fenix 3 – Fenix 3 HR. In Garmin Forerunner 735XT has implemented the calculation of Suffer Score of Strava, an index at the end of sports performance allows to immediately evaluate what was the level of intensity of your workout taking into account the heart that has been recorded.
This feature is now also available for other compatible Garmin Connect IQ products, the store App developed by Garmin for their products.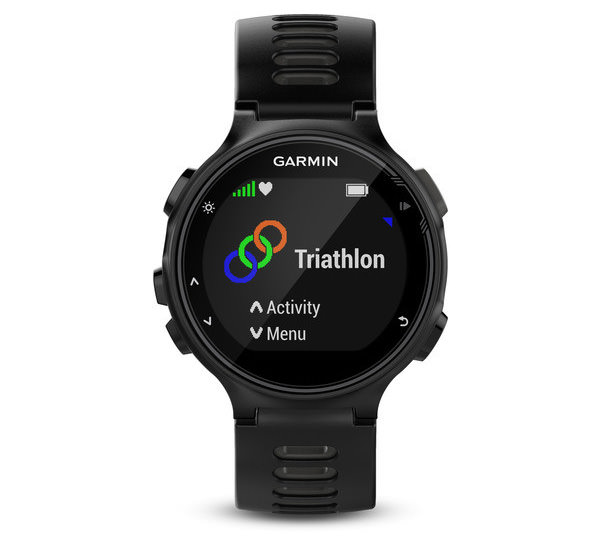 Other important differences between Forerunner 735XT and Forerunner 920XT and Fenix 3 concern the absence in the Barometric newcomer, enhancement is instead supplied with the other two models, as well as a range slightly lower.
Garmin declares a maximum of 14 working hours with GPS and active optical sensor, suitable value for the vast majority of users except those who compete in an Ironman and not have a high speed. The lower self has allowed to reduce size and weight, with the latter amounting to only 44 grams.
14%
Garmin Forerunner 735XT - Black & Gray
Form factor - the most lightweight multisport-capable watch ever from Garmin in an...
Built-in activities - data support for: running, cycling, swimming, multisport,...
24/7 Heart rate monitoring - Elevate Wrist Heart technology gives you heart rate all...
Product prices and availability are subject to change. Any price and availablility information displayed on Amazon at the time of purchase will apply to the purchase of any products.