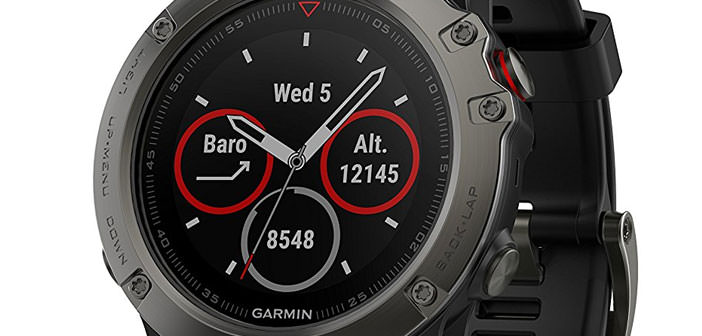 Garmin ​​announces Fenix 5: 3 models with dimensions suitable for everyone
Garmin Fenix ​​renews its range by announcing the Fenix ​​5 family consists of three models with different case sizes. The model Fenix ​​5X introduces support to the cartography thanks to onboard memory.
Garmin announced a new family of SportWatch Fenix ​​5, a model that inherits the technical characteristics of the Fenix ​​3 predecessor by introducing some new features that we consider more evolutionary than revolutionary.
The first relates to the size, with 3 different models referred to as Fenix 5S, Fenix ​​5 and Fenix 5X. The first has a diameter of 42 millimeters and 1.1-inch display, intended for an audience of users with small wrist, such as the female; Fenix ​​5 has a standard size with a diameter of 47 millimeters and 1.2-inch screen while the model Fenix ​​5X has cash from 51 millimeters and always display from 1.2 inches.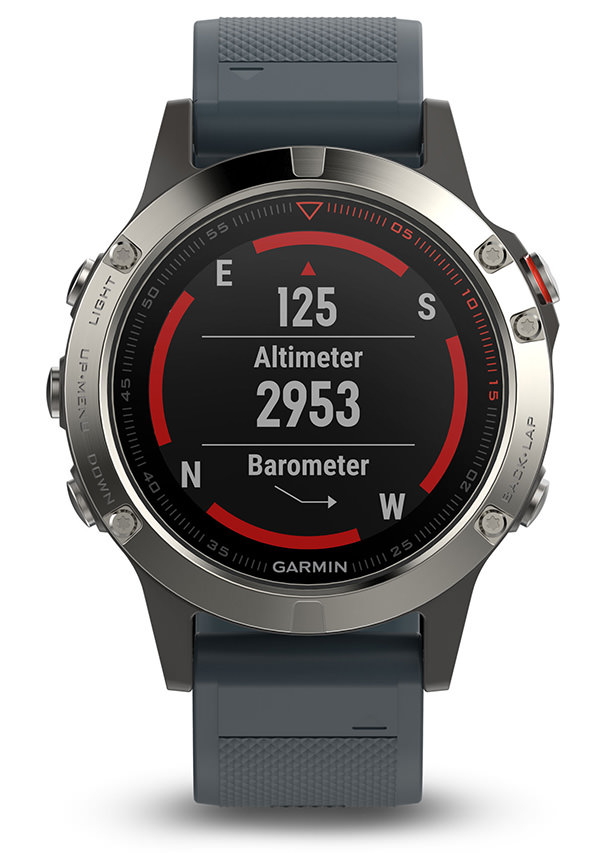 Fenix 5S and Fenix 5 share the same basic technical characteristics, with the main difference represented by the overall dimensions. With Fenix ​​5X instead Garmin introduced support to the preloaded cartography, thanks to the memory of 16 Gbytes present in the device. This feature is especially useful for users who need access to mapping directly from your smartwatch, integrated with points of interest and additional information that are typically implemented in navigation devices.
Fenix ​​5X is supplied only in a version with Sapphire glass, with treatment to the sapphire, so as to ensure superior resistance to shocks and scratches, while Fenix ​​5S and Fenix ​​5 are available in standard declinations and with Sapphire sapphire glass with an incremental cost of $100.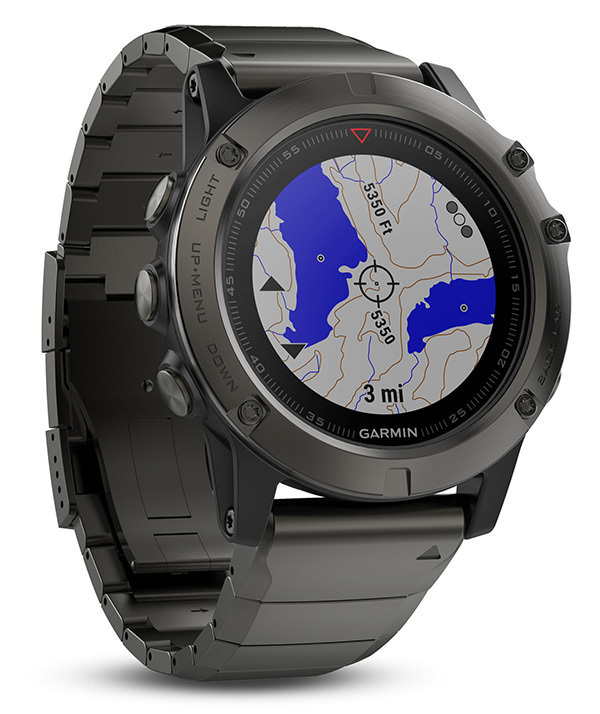 Of note, with respect to what is implemented in Fenix ​​3, the removal of the WiFi support for models not equipped with Sapphire screen. The connectivity with various devices is provided in this situation Bluetooth interface, as well as the physical link with your computer via the supplied cable. All models of the Fenix ​​5 family are equipped with optical sensor for the heartbeat: This is the technology Elevate Garmin, in this case implemented in such a way that the sensor does not protrude from the bottom as it happens instead in Fenix ​​3 HR. The implemented sensor is the latest development, able to perform continuous monitoring of the heartbeat 24 hours a day with detection every 1-2 seconds when Fenix ​​5 is not used in a sporting activity and every second when a task is performed instead.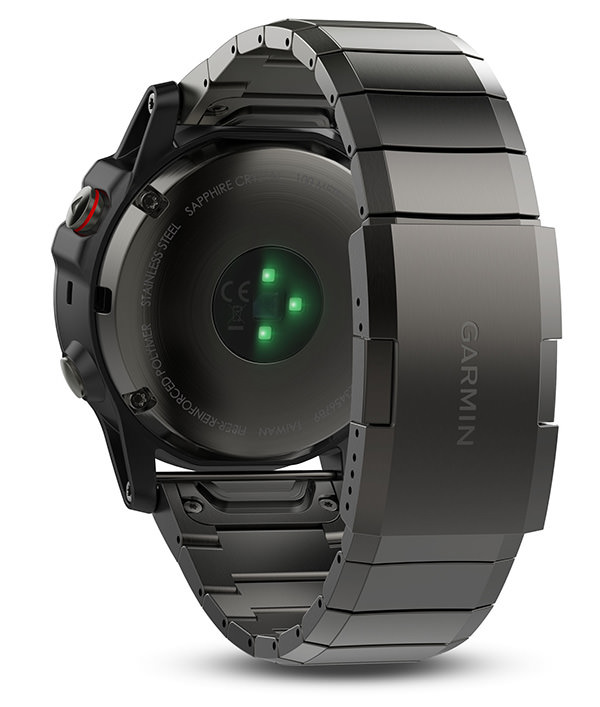 Garmin declares an increase in the autonomy, which passes to a maximum of 24 hours for the model Fenix ​​5; for Fenix ​​5S this figure drops to 14 hours, while for Fenix ​​5X the declared autonomy is 20 hours as a maximum. In mode UltraTrac Fenix ​​5 reaches a total range 75 hours. With the Garmin Fenix ​​5 series introduces for the first time support for Bluetooth Smart connectivity for connecting external sensors, such as cardio bands: it is the first time that Garmin alongside a competitor support to its standard ANT+ and it is a very important novelty within the perspective of development of the market as a whole, having regard to the diffusion of Garmin solutions.
Various Fenix ​​5 models can be combined with rubber straps, leather and metal depending on your personal preferences; the straps are specific for the 3 versions, having regard to the different dimensions of the case, and can be replaced in a short time thanks to a coupling system and quick release.
17%
Garmin Fenix 5 - Slate Gray with Black Band
Premium multisport GPS watch with Elevate wrist heart rate technology
Fit for adventure with rugged design that features stainless steel bezel, buttons and...
Put key stats at your fingertips with the performance widget that shows the effects...
Product prices and availability are subject to change. Any price and availablility information displayed on Amazon at the time of purchase will apply to the purchase of any products.