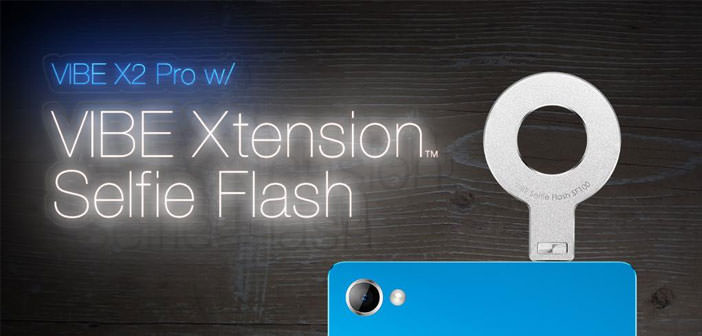 Lenovo: P90 in 2015 and Vibe X2 Pro plus a smartband and a flash for Selfie
Lenovo announced the line-up of smartphones and accessories for mobile devices for 2015. Among these was a flash for Selfie. During his annual press conference at CES in Las Vegas, Lenovo has announced the line-up of smartphones and accessories for mobile devices for 2015. Among the new products, we find Vibe X2 Pro smartphone slim 5.3″ and metal with two 13-megapixel cameras, the new P90 with Intel Atom processor and 4,000 mAh battery and two accessories: a smartband and a strange flash Selfie. But first things first.
Lenovo Vibe X2 Pro evolves based on the first Vibe X2 and become " bigger, faster and better " and does not escape the law of Selfie, with a front camera with 13 megapixels, the same that is also installed on the back. The design is intended for a young audience, and all-metal chassis incorporates a display of 5.3″ in Full HD resolution. Inside we find a Qualcomm Snapdragon processor octa-core 64-bit and give life to the latest version of the Android 5.0 Lollipop, personalized with Vibe 2.0 IU owner.
Noteworthy is also the new Lenovo P90, a phablet Full HD 5.5 " Intel Atom Z3560 64-bit, operating at a frequency of up to 1.83 GHz and supported by 2 GB of RAM and 32 GB of storage built in. The device will be powered by a battery with 4,000 mAh support Quick Charge, a proprietary mode of rapid charging. At the base of the smartphone will find once again Android 5.0 Lollipop with the VibeUI 2.0, while the back camera 13 megapixel integrates a module for optical stabilization of images.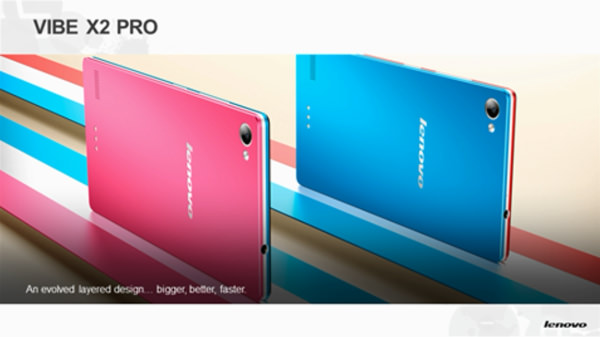 Lenovo also announced two accessories, Vibe Xtension Selfie Flash, undoubtedly very extravagant, and Vibe Band VB10. The first is an extension of Vibe X2 Pro comes with its own battery that allows you to apply to the smartphone a ring flash for the front camera. The device has a range of up to 100 shots on a single charge, while delivering Selfie even under optimal light conditions without distorting the skin tones of the subject. Most traditional and interesting Vibe Band, a wearable with e-ink display that should be able to run for seven days on a single charge.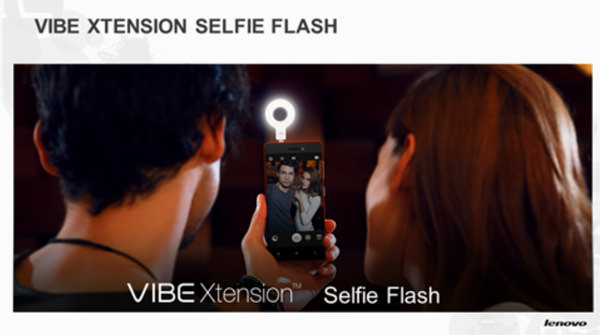 Thanks to the dedicated smartphone applications will monitor many aspects related to fitness and health of the wearer using the sensors integrated on wearable. Like many products of the category Lenovo Vibe Band VB10 will naturally be able to show on the e-ink display notifications smartphone combined.