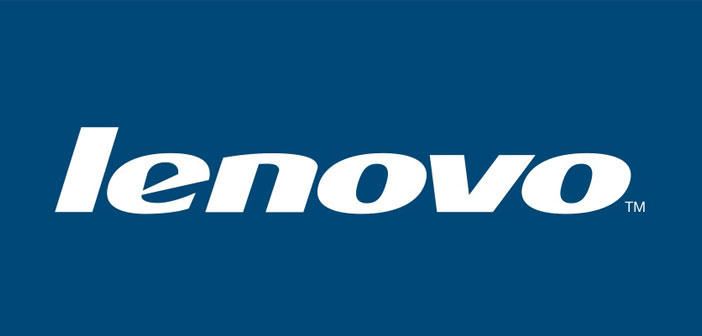 Lenovo PC monitors 7.5mm and ThinkPad X1 Carbon in 2015
In a press conference in which he announced the milestone of 100 million ThinkPad distributed total market, Lenovo has unveiled some of the new products of 2015. Lenovo is the number one  manufacturer of PCs in the world with 20% market share. The Chinese multinational announced the numbers of 2014, with the 3 that turns out to be her perfect number.
Lenovo occupies the third position in three major markets: that of the tablet, servers and smartphones in which, according to data released, occupies 7.8% of the shares. But the company is already looking to the new year and has already revealed some key products planned for 2015.
Lenovo ThinkPad X1 Carbon is proposed on the market with the aim of improving the concept of Ultrabook going to evolve the key points of technology affecting users: power, battery life, size and weight. The laptop is the third generation of the family, will often 17.7mm and will weigh about 1.3kg.
ThinkPad X1 Carbon will integrate exclusively Intel Core the fifth generation, while the storage subsystem will be furnished by the various options on PCIe SSD. Lenovo promises up to 10 hours of battery operation and CAPITAL SAFETY INC Pro Dock, offered as an option, will turn the system into a real desktop with monitor and separate accessories.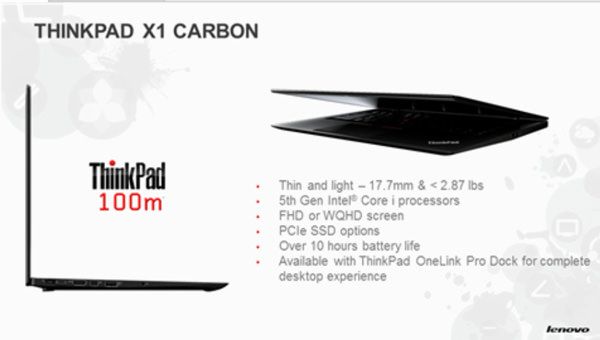 Among the products of 2015, Lenovo will also have a monitor Full HD (1,920 x 1,080) 24″ which is suitable for use in multi-monitor configurations. With a thickness of only 7.5mm and smaller frames, Lenovo ThinkVision X24 turns to the market mainstream thanks to a very competitive list price: to monitor the Chinese will take about $249 in the US market.
ThinkVision X24 comes complete with HDMI and DisplayPort, but no details have been announced on the date of issue and can arrive on other markets than the US.