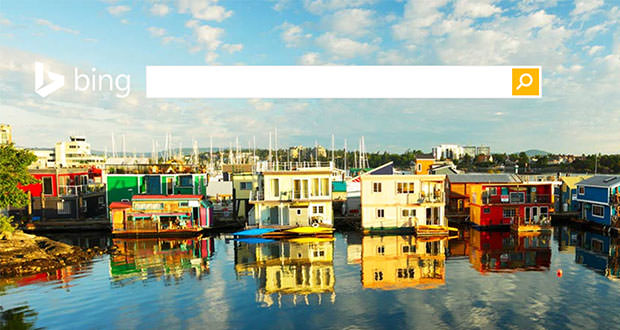 Microsoft hunting for Mobile-friendly sites
After Google, Bing also soon give higher priority to sites considered " mobile-friendly " in the research performed on smartphones.
During the last days of April, Google was preparing to change its algorithm research. That it was the " biggest change " in recent years in the operation of the service, and would help in the searches on smartphones practiced those sites with characteristics suitable for navigation on smaller displays. The same innovations will be introduced on Bing, with Microsoft following the example of Google also in terms of research on the web.
The search engine Microsoft has recently introduced the tag Mobile-friendly feature that said the company was met with particular enthusiasm by users. The feature is currently only informative, but " in the coming months, " the algorithm will give priority on smartphones to mobile sites considered mobile-friendly. It is interesting to note that the changes will have no repercussions on Bing in ranking sites considered most important.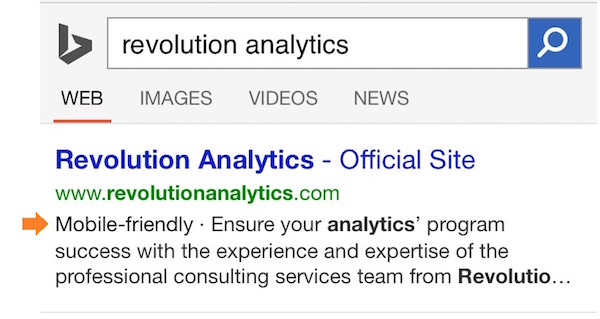 Microsoft itself states that " despite the changes will improve the ranking of mobile-friendly pages, web pages relevant to a particular query that have not mobile-friendly will not be penalized. " In the coming weeks, the company promises to release updated reports on the progress of the news to come, it will be published as a tool that will allow " Webmaster " to analyze their web pages and figure out where to change them if they are not recognized as Mobile-friendly.

Microsoft has also released the criteria by which its algorithm calculates the so-called " mobile friendliness ". In the first analysis, it determines whether the site navigation is easy on smartphones: menus, buttons and links on the page should be wide enough and far apart. The text must be reproduced in such a way as to be legible even with the minimum level of zoom, and should not have to scroll horizontally in the page to continue the reading. Finally, the algorithm checks, whether the entire contents of the page are compatible with your device.