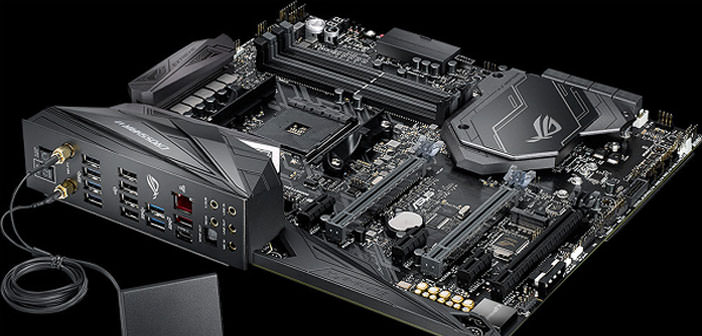 The new ASUS Crosshair Extreme VI for Ryzen is the card for LED lovers
ASUS has introduced the new Crosshair VI Extreme motherboard, which focuses heavily on both cooling and aesthetics, thanks to the presence of numerous LEDs and many additional fan and LED connectors.
ASUS announced the new Crosshair VI Extreme motherboard, designed to be used in conjunction with AMD Ryzen processors. Equipped with X370 chipset, the card is destined for the enthusiastic market for overclockers.
The ASUS Crosshair VI Extreme features four memory slots, three PCIe x16 slots, one M.2 slot, a WiFi 802.11ac with 2×2, Bluetooth 4.1, DAC ESS Saber, USB 3.1 ports, both type C and A, as well as USB 3.1 connectors for case panels.
There are 13 fan connectors, one of which is dedicated to pumps for liquid systems; two groups of four are grouped in such a way as to make it easier to wrap the radiators and their fans. For those who want to use liquid cooling, ASUS has provided leak sensors that should avoid catastrophic events.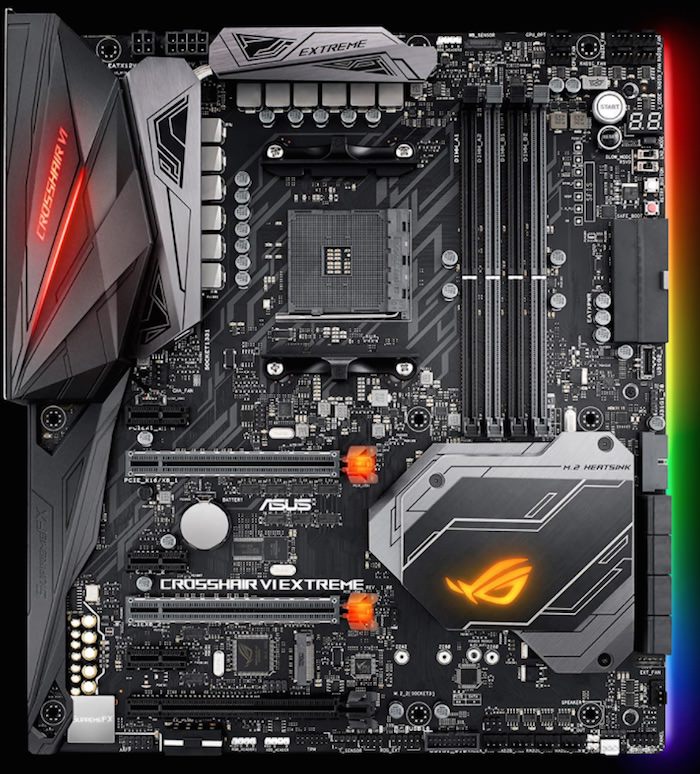 An interesting feature for those who would like to see the overclocking world without endless hours of documenting, and testing is the presence of an automatic overclocking mode managed by ASUS software.
Aesthetics is a parameter that ASUS has paid a lot of attention: in addition to the aggressive design of the card, there is a large number of LEDs for the lighting of various components and included the possibility of connecting additional LED strips where it is possible individually adjust the color of each LED.
There is also support for ASUS SDK Aura, which allows you to check with the software the color of any device that uses the SDK. This way, for example, you can adjust the color of all peripherals with only one command.
The starting price for this motherboard is $349, which will result in $349 or a slightly higher price.