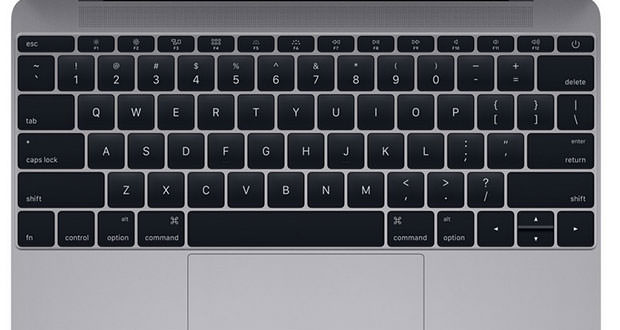 New MacBook: Apple changed the font of the characters on the keyboard
Apple changed the font used for screen printing of letters and symbols on the keyboard of the new MacBook. Abandoned old " VAG Rounded ", it changes to " San Francisco ": the same used on Apple Watch.
Little new to the keyboard of the new MacBook: the character's screen printed on the keys using a new font; the old " VAG Rounded " used on Apple laptops since 1999 gives way to " San Francisco ", the same used by the multinational character of the Apple for Apple Watch. Created for the needs of the Volkswagen group in the late 70s, VAG Rounded is a sort of rounded variant of Futura, designed for technical texts, instruction manuals and advertising; abandoned by the German car manufacturer in 1992, has experienced a new life with the advent of services for the web 2.0. Among the well-known logo that still use the old font VAG Rounded, that of Rede Globo, the Brazilian television network.
Regarding the font " San Francisco ", Apple explains that was specifically designed to be very readable even when it is used in combination with small display. Change the font used for the keyboard of the new MacBook introduced during the keynote of 9 March devoted especially to Apple Watch, has not gone unnoticed to fans of graphic and Mac. The attention of the world public has naturally focused on the new design incredibly thin and light and the latest hardware of this laptop futuristic and minimalist.
In reality, both the keyboard and the touchpad again aroused mixed comments from journalists and media who first could touch the new MacBook, right after the keynote. Some need a little practice to become familiar with both, according to others the new touchpad and keyboard are now immediate to use.