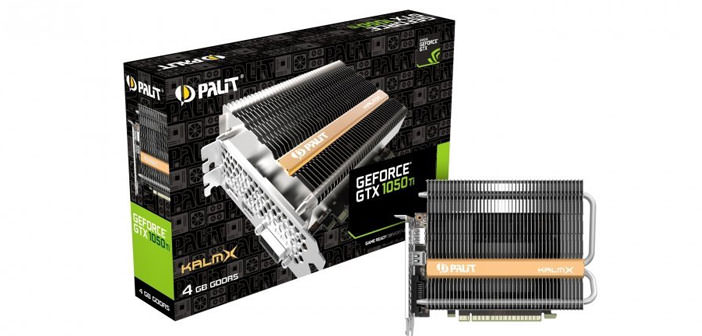 No fans for the Palit GeForce GTX 1050Ti
The Asian company is presenting the card GeForce GTX 1050Ti KalmX, which takes full advantage of the architecture Pascal of NVIDIA efficiency with a completely passive cooling system.
Video cards with the completely passive cooling system, so devoid of fans, have a very specific niche of admirers user, but it is for those who seek a reasonably powerful PC but that does not generate noise during operation.
Palit Microsystems has announced a video card GPU-based NVIDIA GeForce GTX 1050Ti of this type, indicated by the name of GeForce GTX 1050Ti KalmX. The board is based on the default operating specifications developed by NVIDIA for this GPU is cooled by a massive heat sink.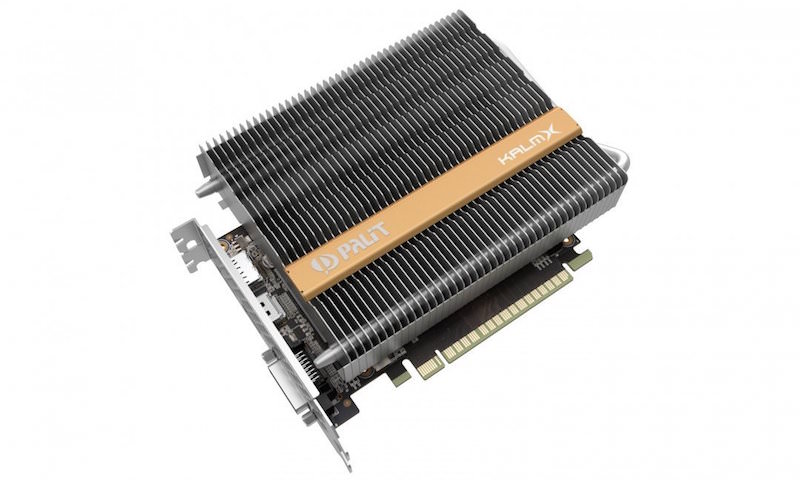 One result of this has been made possible by the high efficiency of the GeForce GTX 1050Ti, which boasts a particularly low consumption with a total TDP of 75 Watt in the Content tab. The heat sink is obviously oversized compared to what is on the market with cards equipped with cooling fan, and extending beyond the surface of the card and taking advantage of some heat pipes for optimum transfer of heat away from the GPU.
We recommend as always, with video cards of this type, the adoption of a fan inside their homes to ensure adequate circulation of internal air. This avoids the formation of dangerous hot internal air stagnation points in the homes, which in the long run can bring some of the components to operate at an excessively high temperature.
Product prices and availability are subject to change. Any price and availablility information displayed on Amazon at the time of purchase will apply to the purchase of any products.