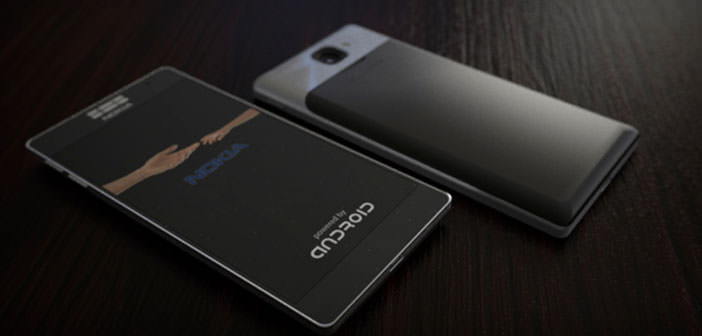 Nokia, from 2017 incoming new smartphones
The new company has announced its return in the mobile market by the middle of next year. The first smartphone will come with Android operating system and also specific high-end techniques.
Nokia back in the smartphone world. Yes, the company nearly three years after the sale of the hardware division at Microsoft, is revived with new smartphones with Android system ready to regain the trust of their fans. The first models will arrive in the first half of 2017 and will possess important characteristics, although still unknown.
About six months ago, Nokia announced the signing of an agreement with HMD and FIH Global Mobile, basically subsidiary of the famous Foxcoon which provides for the assignment of use of the glorious brand licensing. FIH Mobile will handle the production of smartphones, while the worldwide distribution will be entrusted to Global HMD for the next 10 years. The most anticipated news will cover the arrival of smartphones and even tablet with Android operating system.
According to the terms of the agreement, Nokia will receive from HMD to pay a royalty for each device sold. The sum will cover the use of the brand and intellectual property. Brad Rodrigues, Acting President of Nokia Technologies, has already declared that many users were waiting for the return of his company in the industry and HMD Global possesses all the competence appropriate to bring to market a new generation of smartphones ready to fight with the other producers.
According to various rumors circulating for many months are planned at least three branded smartphone Nokia in 2017. On the official website stating their main characteristics: simplicity, reliability and quality.
They might just be the talked-about smartphone from 5.2 to 5.5 inches. The variant with the most generous display should present the public with a QuadHD panel, Snapdragon processor belonging to the high-end and above a 16 megapixel camera with features from before their class as Nokia has always done in this field.