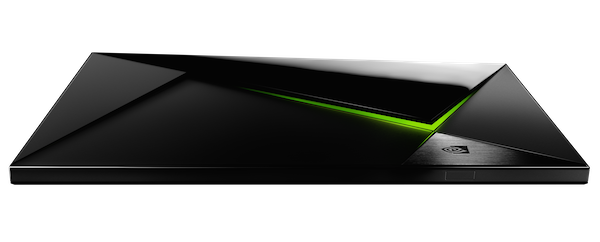 Nvidia TV SHIELD: The first console Android 4K TV in the world
Android TV SHIELD is the first console Android 4K TV in the world, presented by Nvidia at this time during the GDC2015. Equipped with the Tegra processor X1, SHIELD also allows access to the game-streaming service NVIDIA GRID, dedicated gamers.
While the focus is hi-tech at this time directed towards the MWC15, the gamer moves to GDC2015, where Nvidia has at this time presented SHIELD TV, the first console Android 4K TV service with GRID-Game Streaming. Thanks to the combined controller will be able to bring the ecosystem gaming on Google TV in the living room, all at very high resolutions, as well as video, music and app last generation.
Equipped with Android TV, SHIELD supports video content in 4K high quality, including one-click access to Google Voice Search, and provides a rich ecosystem of Android app. Inside is the Tegra processor X1, really performing every point of view. SHIELD also allows access to the game-streaming service NVIDIA GRID, which is based on a powerful supercomputer equipped with GeForce GTX in the cloud. In other words, the service Grid dedicated gamers can be defined as the " Netflix of Games " and offers resolutions up to 1080p at 60 frames per second.
Although Shield is able to offer entertainment at 360°, with the ability to play videos, music and apps, the console is particularly prone to satisfy the gaming side. This can be understood also SHIELD from the fact that is sold with SHIELD controller, so as to obtain access to a large number of successful games. First of all, will be available for download over fifty titles Android optimized for SHIELD, including titles such as A prominent Crysis 3, Doom 3: BFG Edition and Borderlands: TPS, which can be played on Shield total ease thanks to GPU 256core Maxwell and the 64-bit CPU processor Tegra X1. These titles can also be played via streaming on demand service using the GRID, which will include more than 50 titles, including Arkham Origins, GRID 2 and Metro: Last Light Redux, with new games that will be added every week.
SHIELD will be available from next May in the US retail price of $ 199, including the controller. No price and release date.