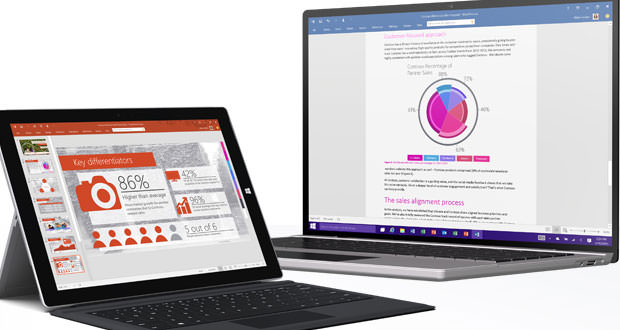 Office 2016 Preview: Available on Windows 10
Gabe Aul has sent an email to all Insider informing them of the availability of Microsoft Office 2016 Preview in the version for Windows 10.
Participants in the program Windows Insider Tuesday received an email from Gabe Aul. In the text, the Microsoft executive announced the availability of Office 2016 preview version for Windows 10. The Insider can therefore experience the novelty of the latest version of the productivity suite, trying how it behaves in the new beta version of the system operating. Office 2016 Preview is available for other users from the month of May.
Below is the text of the email related to the launch of Office 2016 on Windows 10:
" I'm Gabe group OSG (Operating Systems Group), here again with other updates on the Windows Program Insider. On July 29, the date of the public launch of Windows 10, approaches. Meanwhile, we are improving and making stable the new version, but we are also continuing to introduce new features that are worth exploring.

I am pleased to announce that Office 2016 is now available for user's Insider preview of Windows 10. A version with many new features that will be available for customers of Office during the year. But we would like to receive comments and suggestions from user's preview Insider like you, right now. "
Office 2016 Preview is currently available in two versions 32 and 64-bit, and downloading the installation package can be launched from this page on the official website Office. Recall that this is a preview version, and it is not advisable to use on a daily basis and especially with professional purposes. You can find critical bugs stability and security, with its use, which is intended for purposes of testing and development.
Microsoft Office 2016 should be available before the end of 2015 in its aims and public.