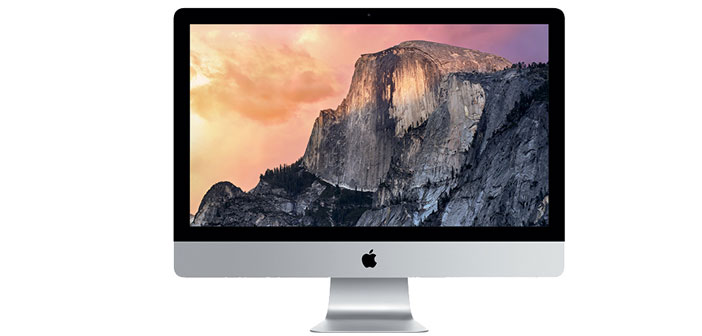 Replacement campaign for the 3 TB hard drive of some iMac
The iMac 27-inch sold between December 2012 and September 2013 may have a problem hard drive 3 TB: Apple launches a campaign to free replacement.
Apple announced a support program for users of iMac 27-inch systems purchased between December 2012 and September 2013, which provides the opportunity to replace free of charge the 3 TB hard drive present in their iMac. It is an initiative launched following the discovery of a problem that could cause a malfunction of this storage in these particular models.
Apple says that the 3 TB hard drive present in the iMac sold in that time window may be damaged " under certain conditions ". Apple points out that the problem exists only for a very small number of specimens, even if replacement is offered free to all customers who have purchased their system during the period mentioned above.
The 3 TB hard drive was not then present in the standard configurations offered by Apple, but it was an option selected at time of purchase to meet specific storage needs. The 3 TB drive was provided in the form of " Fusion Drive ", that is in combination with a unit of storage based on flash memory on which the operating system resides.
Apple will get in touch with customers who bought an iMac with 3 TB hard drive in the time period mentioned above, alternatively users holding an iMac can go to the company's website, at this address, and enter the serial number of their system to see if they qualify for a free replacement.