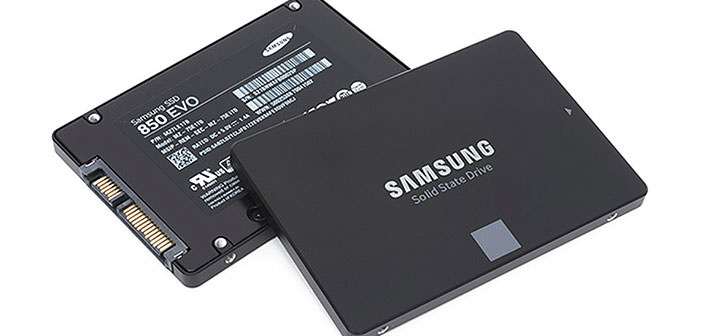 Samsung presents a real " Monster ": SSD EVO 850 2.5 inches in 4TB version
Earlier today Samsung presents a new SSD family EVO 850, doubling the maximum capacity available up to yesterday and bringing it to the impressive value of 4TB or more of any 2.5-inch mechanical hard drive.
Impressive also the price, of course, but it is an important step for the world of storage. And the prices will come down.
Samsung, leader in the SSD industry, boasts a list of all respect, offering products with excellent performance and very competitive prices. The Koreana company is one of the few to produce everything in-house, from the chips to the controller, that has enabled it to gain a big slice of the market share and undermining those who have to compete with it.
Today comes what seems a test of strength: it was presented the model Samsung 850 EVO incredible cutting 4TB, double the already capacious 2TB which was the flagship model of this series. The result was achieved thanks to the use of V-NAND chips to 48 layers, with a density to allow precisely to cram 4TB of flash memory in the typical chassis form factor 2.5-inch slim (7mm).
The performances are those typical of SSDs SATA6Gbps, with read and write speeds in the order of 550 – 500 MB/s. Very high values also regarding IOPS, while to mention is also the guarantee of five years and writes up to 300TB.
As fans will have guessed, the sore point is the price $1,499, but think about it the figure is not surprising given the exceptional nature of the article, making his debut on the market. And the prices will come down.
That's for sure. It remains an important step, which warns the competition and allows for wealthy enthusiasts to install on your notebook (but also desktop) an SSD by huge capacity.
Product prices and availability are subject to change. Any price and availablility information displayed on Amazon at the time of purchase will apply to the purchase of any products.