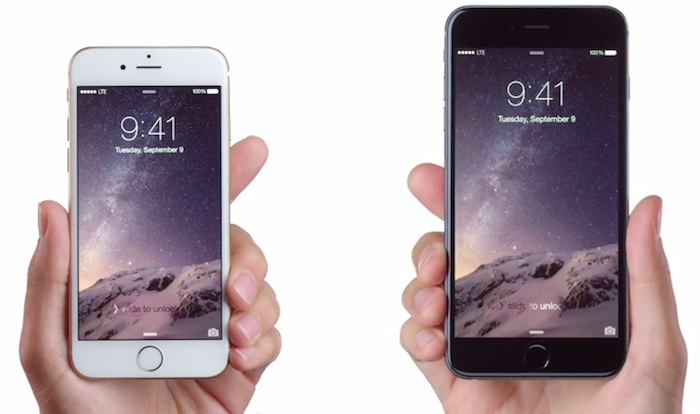 The next iPhone will be pink and with Force Touch
This was revealed by a new report in the Wall Street Journal. Apple could launch a new color variant for the next iPhone, which will integrate the technologies of Force Touch that we have seen on Apple Watch and the new MacBook. Other sources had talked about it last January, and a few days after the launch of the new Apple Watch and MacBook comes the confirmation of the Wall Street Journal. iPhone 6s will have a glass panel Touch Force, according to the eminent US publication, that can establish the force applied by the user during the interaction, giving different results according to the same pressure.
This is a feature that Apple already had shown during the event's debut of his smartwatch, and has decided to integrate even the touchpad of the new MacBook. The intended use of Force Touch can be different depending on the device in which technology is implemented: Apple Watch allows you to perform actions that would be impossible given the tight dimensions of the display. MacBook simulates, among other functions, the click of a mouse.
The feature will certainly be supported by news on the software side, in order to give the new iPhone a new level of interaction. The Journal unfortunately does not dwell on this aspect, probably also because the feature is still developing in that of Cupertino, in which technician's Apple are trying new methods with which to implement profitably also on smartphones the sensor for detecting the pressure applied.
Not expected before next autumn, the new iPhone will probably not have any new developments on the aesthetic. Apple updates the features of the body of its smartphone only every two years, and even the new iPhone 6s, according to the Journal, will be available in two different sizes, from 4.7″ to 5.5″. In addition to the colors Grey sidereal, Silver and Gold, iPhone 6s should arrive also in Pink or Rose and designed for a female audience.
This is a feature, this one, currently in testing in the laboratories of Cupertino, and that could be subject to change or even completely eliminated before the actual launch of the new products.