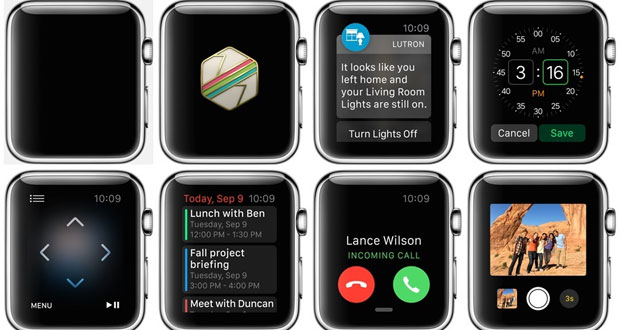 This is the App Store of Apple Watch, and already has more than 3,000 apps
Already it contains more than 3,000 applications, the digital store dedicated applications to Apple Watch, and we're only on day-one.
From a few hours, it is available from the virtual store of applications for Apple Watch. You can reach on the iPhone 5, 5C, 5S, 6 and 6 Plus through the dedicated application of the smartwatch, that is already installed natively from IOS 8.2. According to the WSJ, the store now contains more than 3,000 different applications, that the first device users can already download and use. The words " the app is available for Apple Watch " also appeared on the App Store traditional.
Among the applications available are many of the leading names in the category, including to immediately catch the eye Instagram, Twitter, Uber, Evernote, Wunderlist, or names that are fairly systematically in the top positions of the charts on smartphones and tablets. To download applications to Watch simply launch the dedicated application, select the tab relative to the store and operate as if you were on the App Store.
Applications can also be installed on the App Store traditional sailing. Within each app compatible with the clock appeared wide section where you can view the screenshots on the version for the Watch. Indeed, it's a hassle for those without the clock, and for those not interested in any way to the purchase. It is clear that, especially in these opening exchanges. Apple wants to promote its own clock using all possible means, which are explicit or implicit.
Recall that the marketing of Apple Watch has already begun in the first countries in the world, with the first deliveries took place in recent hours.