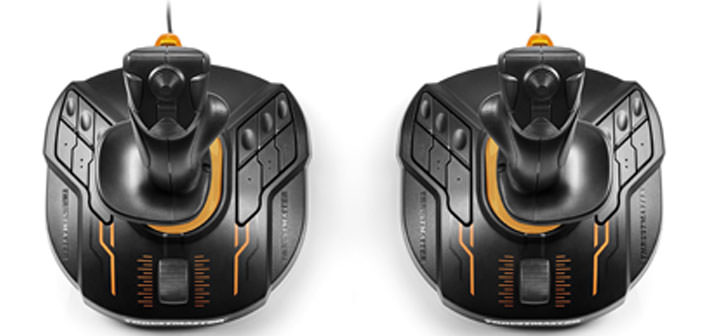 From Thrustmaster a pack for those who love the simultaneous use of two joysticks
Combining two T16000M Flight Control System joysticks, Thrustmaster offers users the chance to play by holding two identical products in both hands.
Designed primarily for those players who love titles with mechs or space simulators, Thrustmaster T.16000M FCS Space Sim Duo allows control of the vehicle by holding a joystick in each hand; in all those games that support the simultaneous use of two joysticks.
Thrustmaster T.16000M FCS Space Sim Duo is a pack that includes two FC16 T.16000M joysticks. The controller, totally ambidextrous, can be configured as a device for right-handed or left-handed, thanks to three removable components.
These are joysticks that support the Thrustmaster technology HEART HallEffect AccuRate Technology, which uses magnetic sensors (Hall Effect) present in the lever, with a resolution that reaches 16,000 x 16,000 values. Since the movements are free of friction, the joystick precision remains constant over time.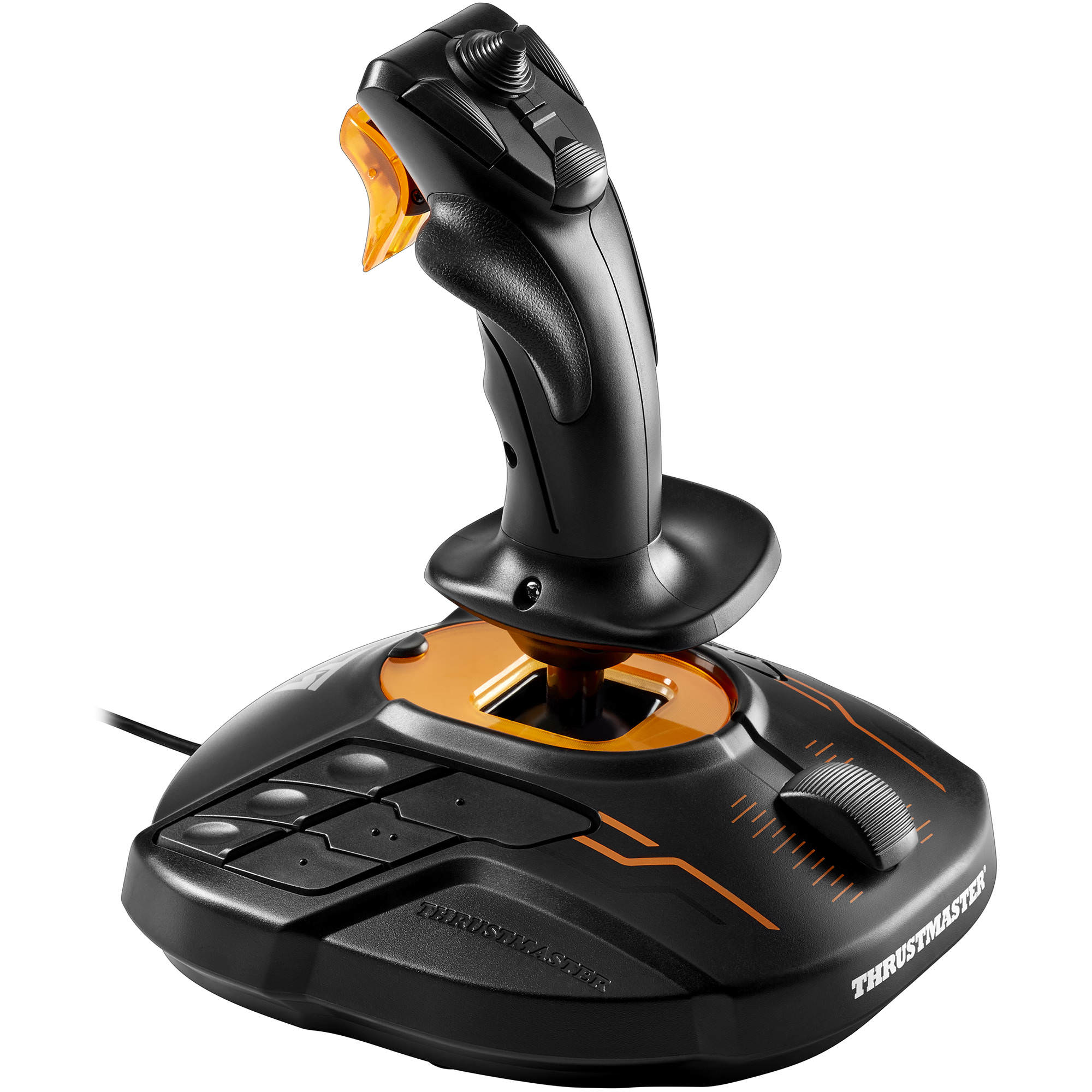 The joysticks are equipped with a 2.8 mm diameter helical spring inside the lever. The union of two joysticks guarantees 32 action buttons with Braille style physical identifiers and 2 multidirectional hat. Each joystick has 4 independent axes and rotating rudders on the lever, which can be associated with horizontal and vertical machine-gun maneuvers, as well as two triggers.
The Thrustmaster Advanced Programming Graphical EdiTor software, which allows players to combine a Thrustmaster joystick with other brand peripherals, can be used to manage two twin controllers. Users can create and/or upload particular mapping profiles, sharing them with the player community.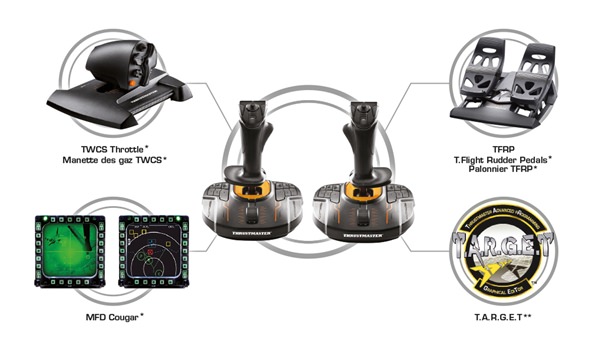 The Thrustmaster T.16000M FCS Space Sim Duo is now available at a suggested retail price of $129.99.