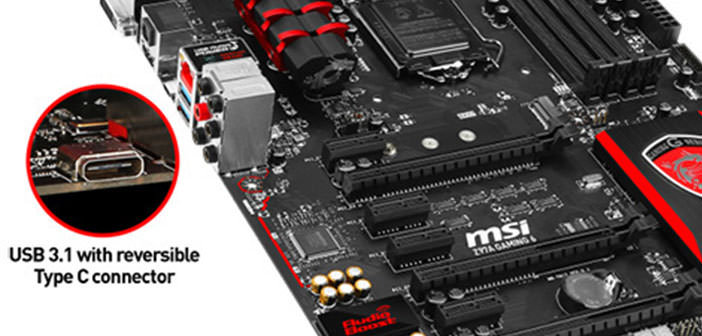 The USB connector reversible debuts on a motherboard MSI
The MSI model Z97A Gaming 6 the first motherboard with USB 3.1 Connector Type-C, thanks to which the connector can be inserted in any way like that Lightning. It is the first motherboard that integrates a USB 3.1 connector type Type-C. We speak of the model MSI Z97A Gaming 6, a solution that is in the frame of the CES 2015 in Las Vegas event official presentation on the market.
The Type-C connector is of the reversible type, and then does not provide unlike the other USB connector's previous generation a specific direction of insertion of the connector. Put another way, adopt the same type of design made popular by the Lightning connector that Apple has adopted for its iPad and iPhone presented over the past two years.
The motherboard MSI is proposed to fans of video games and overclockers; based on the Intel Z97 and combined with socket LGA 1150 for Intel Core family Haswell, integrates 3 PCI Express 16x video cards and is equipped with a cooling system completely passive chipset as much for the power circuitry of the processor.
The availability of the first motherboard compatible with USB 3.1 connectors Type-C is certainly interesting, but it remains to be seen whether and how quickly this standard will be adopted by manufacturers of devices on the market. Difficult indeed to think that all companies in the sector can move en masse to this standard in a short time, even considering the long history of market standard USB connectors available to consumers.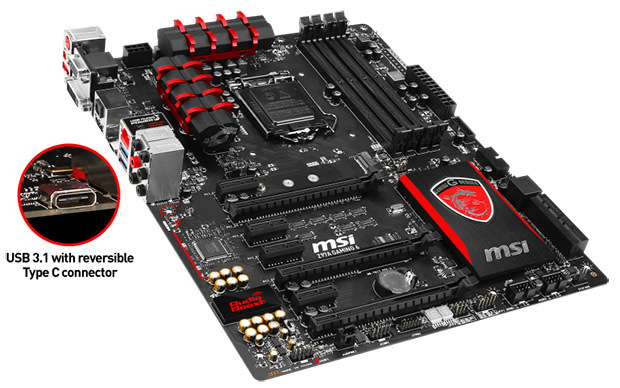 Of note in each case as the standard USB 3.1 is able to attain a theoretical maximum bandwidth of 10 Gbps, then equal to that made available by a single-channel Thunderbolt. Do not overlook the overall size of the connector, lower than traditional USB: this simplifies the use in mobile devices for which dimensions are a feature much appreciated.