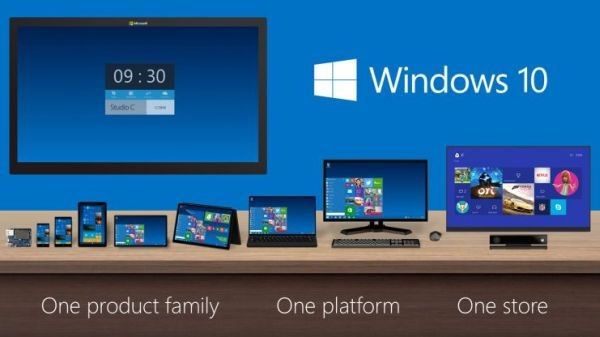 Windows 10 supported for the next 10 years: Microsoft confirms
Microsoft has updated the page of " End of Support " of the various versions of Windows. Here appears for the first-time Windows 10, with which are confirmed the traditional policies adopted in the past.
Approaching the launch of Windows 10 and, after the release of the finalized version, Microsoft is preparing to conclude even those jobs that could be called more " bureaucratic ". During the previous week, the company issued the license terms for the next operating system and updated policies of the life cycle of its software support. As usual, this will last for the next 10 years.
Support " mainstream " of Windows 10 will cease on July 29, 2020 and the " extended " will end in October of 2025. The first indicates that Microsoft will not add the additional features of relief, while the second establishes compatibility update's Safety and fix any bugs. In essence, those who buy Windows 10 on July 29, will receive support and assistance for at least 10 years.
Not much change from the policies of Microsoft made in the past, even if we find only in the future as they can get married with the new concept of " Windows as a service. " Windows 10 is the latest version of Windows, and we will not see any Windows 11. Although it is difficult to predict what will happen in 10 years, he comes to the rescue marked " released in July 2015 " in the support page of the official website.
The end of 2025 is support for the version of Windows 10 released in July, while the situation for the subsequent ones will probably be updated on a regular basis over time. Microsoft itself says that the updates are " cumulative ", with every package that is built " above all other packages that preceded it. " To be supported, the device will receive the latest update installation.
It is likely that the expiry of the dates. The older devices no longer receive updates in the feature continuing to upgrade the operating system will probably be possible to receive the latest security updates indefinitely.