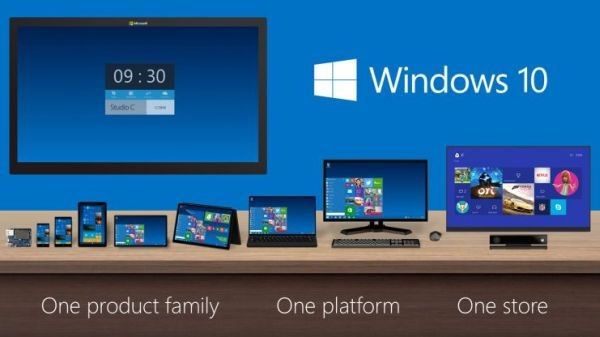 Windows 10: When you first start 1GB of patches to install
Microsoft is preparing for the debut of the new operating system: it has released patches of day-one of Windows 10 and opened a portal to celebrate the launch.
Windows 10 will be launched Wednesday, July 29, and in the days following the release of the RTM Microsoft has " deceived the time " correcting all the bugs last minute. The related fixes will be downloaded during the installation of the operating system, in a single package that corrective smaller than 500 MB, but that once installed will expand in 1 GB. Inside we will find fixes " invisible ", and of course no additional functionality.
The package will bring the operating system build to 10240.16405.150725-1815.th1, and as we said just above will be applied in the process of upgrading from Windows 7 and Windows 8.1. After the process, in other words, the user is directly 10240.16405 version, although probably the person installing the software on a PC from scratch will have to download the update later via Windows Update, and install it at a later time.
The patch aimed incremental upgrades since the release of the RTM is available to download in both for 32-bit, which for 64-bit. It can be applied manually if you choose to install Windows 10 from scratch. Windows 10 will be released tomorrow to users who have participated in the program Insider, and the roll-out of the update will be carried out progressively to all other interested users.
Microsoft has also released a new website devoted to the launch of the new operating system, where you can find information and details on the new Windows 10, and also some video explaining the new features provided in the platform of Redmond.