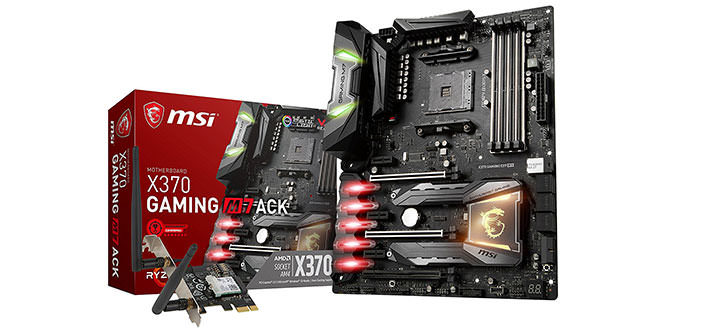 The X370 Gaming M7 ACK is the new MSI board for Ryzen CPUs
With the X370 Gaming M7 model ACK MSI completes its range of motherboards with AMD X370 chipset combined with AMD Ryzen processors: many features designed for gamers and enthusiast.
MSI today announces the new X370 Gaming M7 ACK mainboard, a model compatible with AMD Ryzen processors on AM4 socket, positioned as the top solution in the Taiwanese company's range of cards.
With this proposal, MSI completes its range of motherboards for AMD Ryzen processors, currently formed by 6 different boards based on AMD X370 chipset and other more affordable solutions combined with AMD B350 and A320 chipsets.
The card is equipped with onboard of 3 mechanical 16x PCI Express slots, flanked by 3 x PCI Express slots for peripherals that are not video cards. The main slots are all well spaced, allowing the installation of two video cards in parallel even if equipped with a cooling system with 3 slots of side encumbrance.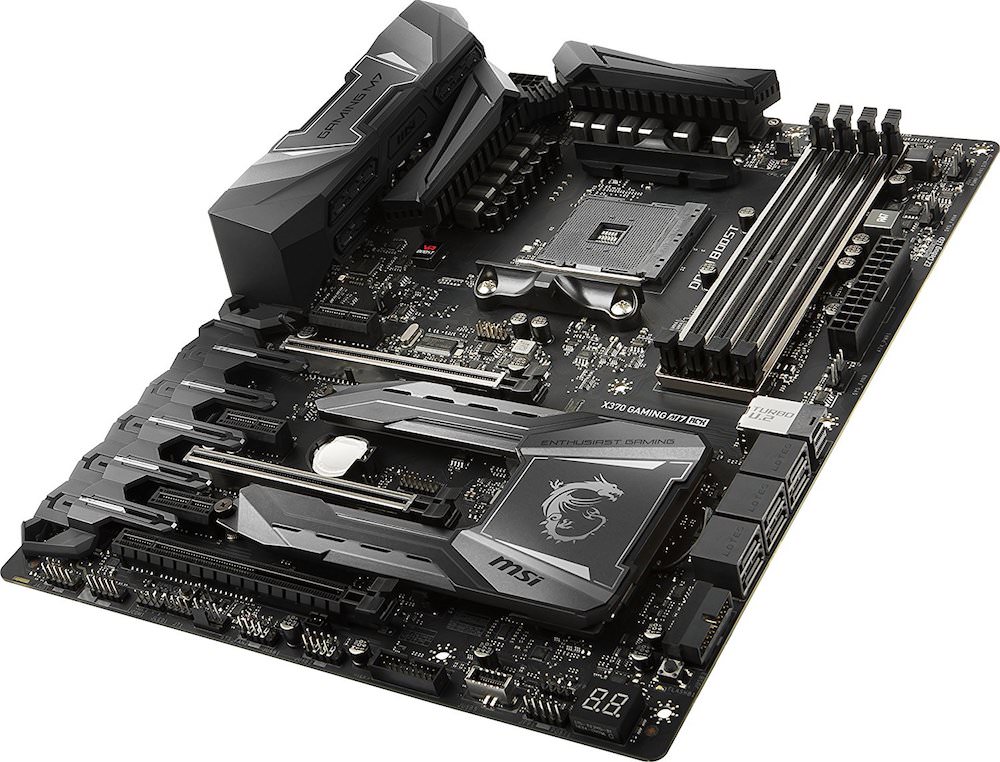 Local storage is managed by two Turbo M.2 slots, compatible with SSD solutions equipped with NVMe interface and able to go well beyond the limits of the SATA interface in terms of data-transfer speed to and from the SSD. The two slots are combined with the thermal dissipation system developed by MSI, M.2 Shield FROZR, thanks to which the risk is reduced that high operating temperatures can bring the SSDs into a thermal throttling condition.
The presence of the DoubleShot Killer technology, which allows to combine a wireless network card with a Gigabit LAN network card on a cable operating in parallel, must be noted. Depending on the type of workload required, the Killer software automatically manages which network connection to use for which application, giving priority to traffic in terms of latency to those applications that benefit most from it.

To complete the onboard equipment, we find audio subsystem with Audio Boost 4 by Nahimic 2 technology, Type-C USB 3.1 controller next to the traditional USB 2.0 and USB 3.0 ports for the various types of peripherals on the market. MSI X370 Gaming M7 ACK will be on sale in Italy from the end of September at MSI authorized retailers, at a retail price $239. Further information on this sheet is available on the MSI website at this address.