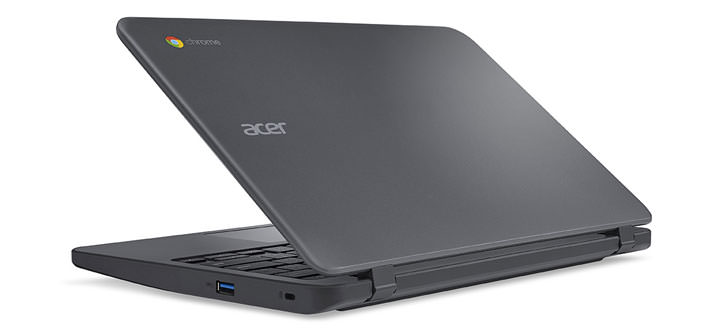 Acer Chromebook 11 N7, the notebook that is resistant to shocks and falls
With Chrome OS, Chromebook 11 N7 (C731) is a portable computer designed to meet different needs. Its peculiarity is the impact resistance.
Acer is the world leader in the Chromebook industry with about a third of the market share. The company announced a new solution in its class, its latest Chromebooks for Education. Acer Chromebook 11 N7 (C731) that is improved in many aspects, among them the resistance specifications.
The handset ensures a long battery life and a fanless design, all features that make it suitable for deployment in schools, libraries and all places where reliability and silent devices are needed.
The device has been subjected to rigorous testing to meet the US military standard MIL-STD 810G which certify the robustness, resistance and quality of a product. Acer Chromebook 11 N7 (C731) can handle up to 60 kg of force applied on the upper cover and falls from heights of up to 122cm, while the body and reinforced hinges guarantee resistance to torsion and other stresses, such as those that may take place in the backpacks of students.
The keyboard is resistant to infiltration of liquids, up to 330 ml and the exclusive drainage system under the keyboard and touchpad slide off the water so as to drive it away from the internal components and from the bottom of the chassis.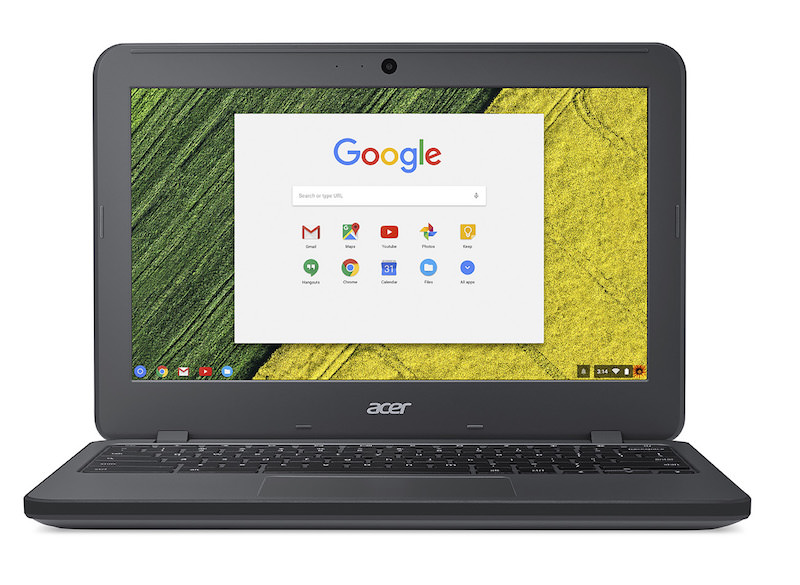 Acer claims that the new model has a range improved over its predecessor, which comes to 12 hours with normal use. The heart of the device is a dual-core Intel Celeron CPU, while the 11.6-inch display uses an LCD matrix IPS.
There are even models with touch panel for a higher level of interactivity, but all variants stop at full 1,366×768 resolution, little more than an HD. The hinge device is designed to open at 180 degrees for a better sharing of the work in progress. Chromebook 11 N7 (C731) is 22 mm thick, weighs 1.35 kg, and also soon support Android apps.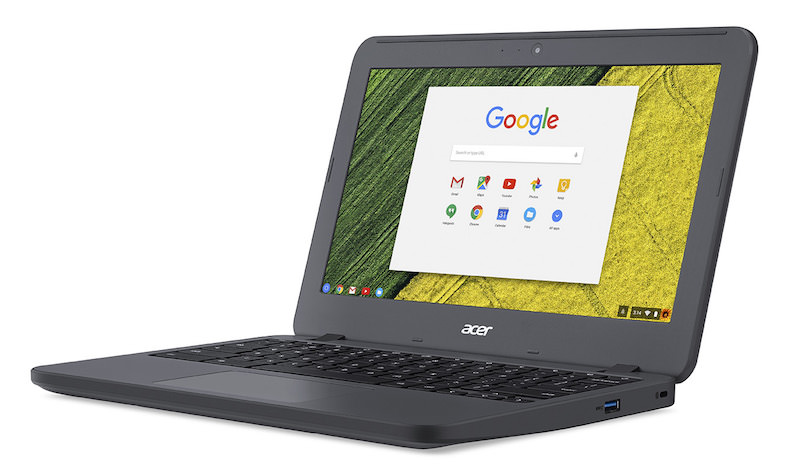 On the connectivity, we find support for Wi-Fi dual-band 2×2 MIMO 802.11ac, Bluetooth 4.0, and there are two USB 3.0 ports, an HDMI port, a 3.5mm combo port and a card reader integrated SD memory cards. The different models of the new Acer Chromebook 11 N7 – both the C731 with non-touch display, both the C731T with touch IPS display – will have 16 GB or 32 GB eMMC of storage space and 4GB of RAM.