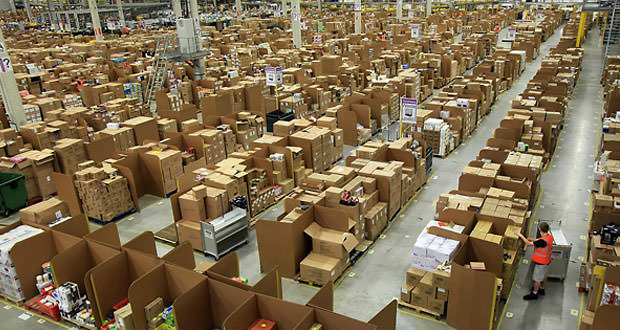 Amazon: Free shipping for small items without Prime
Called Fulfillment by Amazon Small and Light, the new service of the giant e-commerce will allow free shipping for all heavy objects less than 230 grams.
The giant online sales, Amazon has launched an exciting new initiative whereby some products among the smallest in size and weight are sold with free shipping. Called " Fulfillment by Amazon Small and Light ", the new service allows you to purchase items that weigh no more than 230g without paying postage. Delivery will be between four and eight days for a new plant in Kentucky, and will initially be only for US users.
Previously, the United States had guaranteed  free shipping for Amazon Prime users or for items worth $ 35 or higher. The Colossus of Bezos began testing the new rendition program a few months ago and found that the small items for less than $ 35 with free shipping offered were sold in larger volumes than those with standard shipping prices. It is mostly of items sold by third-party stores, including Amazon receives only a small part of the revenue.
Accessories for smart phones, consumables or tools for make-up, headphones, and other items that usually do not exceed $ 10 have been proposed without a surcharge for shipments, with a program that is now launched on a wider scale after the apparent successful testing phases. To be suitable in the program, specifically will be the objects smaller than 23 x 15 x 5, heavy less than 230 grams, and that cost less than $ 10.
The project will bring economic benefits to the Amazon in the near term, but will enable the company to acquire a more significant portion of the market share. Amazon aims to consolidate its dominant position with an option, at least according to what the company hopes, will please both sellers that can sell small items in the most competitive prices, the buyers, who can buy conveniently value objects similar to that of any shipping costs.