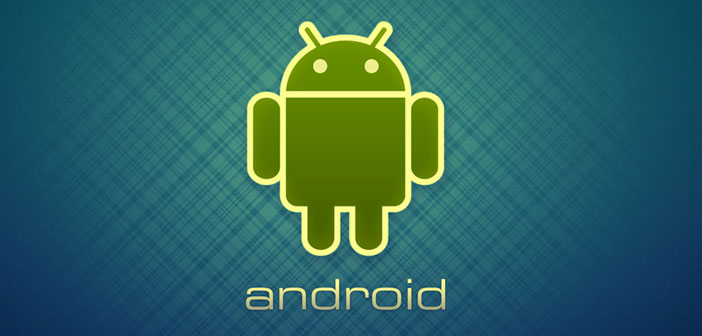 Android 5 Lollipop is only installed on 3.3% of the devices
It was released in November 2014 but today Android 5 Lollipop is installed on only 3.3% of the devices. Jelly Bean still dominates with 42.6% of installed, originally released in 2012. The paradoxes of Android fragmentation.
The latest version of Android 5.0 Lollipop was released in November 2014, but today, more than four months after the arrival, is installed on only a small percentage of devices in circulation, equivalent to 3.3%. The figure is official and comes directly from Google, posted on the site dedicated to developers.
The largest part of the installed Android is still dominated by Android Jelly Bean with 42.6% of installed, including all versions and updates, a huge percentage considering that the first release was released in July of 2012.
In second place we find to install Android 4.4 KitKat with a percentage of 40.9% in the past month has actually increased from the previous 39.7% recorded in February. While in the same period Android 5 Lollipop practically doubled had expected a decline of all previous versions but it has not happened. The slight increase of KitKat seems to be due to the launch of new devices that still work with the previous operating system and which still need to be upgraded to Lollipop.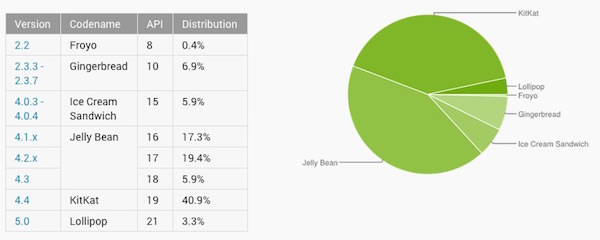 The variegated universe Android is the exact opposite of the uniformity of the world of Apple iOS: the latest iOS version 8 released in September, then just before Lollipop Android, is now installed on 77% of the iPhone and iPad in circulation.