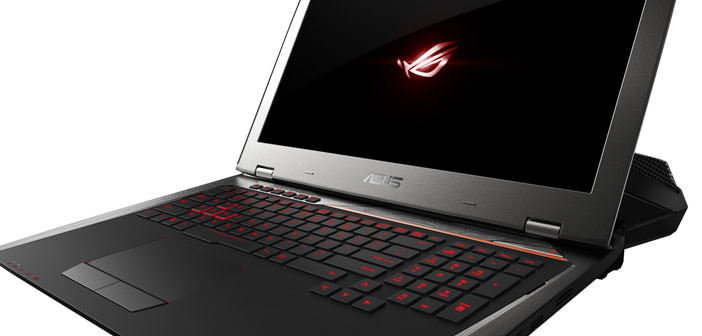 Asus ROG updates its portable gaming liquid cooled
The new Asus ROG GX800 boasts specific respectable hardware, including two GeForce GTX 1080 configured for 2-way SLI gaming to 4K.
A truly over the top configuration with what promises Asus ROG GX800, the gaming laptop liquid-cooled just announced at Computex, and that repeating the " old " GX700. We are inside GeForce 1080 GTX configuration 2-way SLI, which should allow you to play any title even at 4K resolution.
Inside of GX800 there will be a CPU Intel K series: this will allow to overclock the CPU itself thanks to the presence of two additional power supplies from 330W. The Intel-K will work by default at the frequency of 4.4 GHz, while the two GPUs will be clocked to 1,428 MHz.
Moreover, Asus ROG GX800 will be equipped with a mechanical keyboard of the latest generation, particularly coveted by players, who will also benefit from LED backlight customizable based ROG Aura RGB technology. Asus ROG GX800 is also equipped with its own ESS DAC and amplifier for headphones.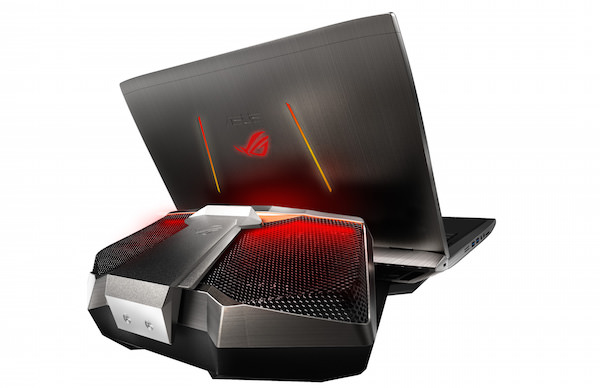 The cooling liquid solutions to traditionally are used by enthusiasts for more powerful desktop systems or overclocked that, because of the power that they manage to deliver, tend to overheat. But Asus now wants to make them also available to those players who prefer to play on the move. Of course, this provided you increase the space, as the liquid cooling system should be placed in the back of the device, as shown in the image.
Product prices and availability are subject to change. Any price and availablility information displayed on Amazon at the time of purchase will apply to the purchase of any products.