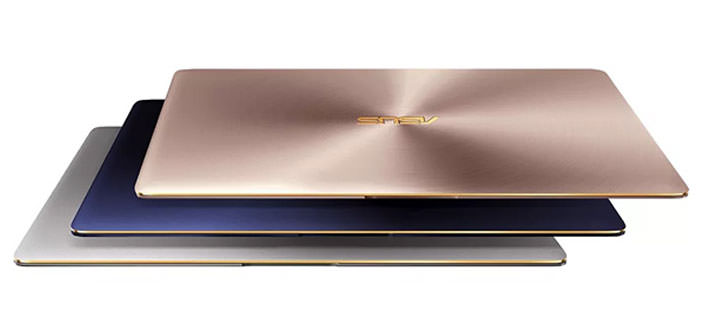 ASUS ZenBook 3: Faster, thinner and lighter than the MacBook
The new ASUS ultrabook is able to face without fear the most expensive models of Apple with a superior hardware inserted inside a less voluminous body.
Suffice if a less pronounced profile and a lower weight to determine the quality of a laptop, ASUS would win the battle against Apple. The official presentation of the new Asus ZenBook 3, occurred at Computex 2016 in Taipei that was peppered with comparisons with the ultrabook of Apple, MacBook and MacBook Air. Comparisons in which the new ultra-portable computer ASUS won with a slight margin: ASUS ZenBook 3 weighs 900 grams and is often only 11.9 mm.
Numbers best of previous models of the Taiwanese line-up (1.2 kg and 12.9 mm), and that exceed even those of Apple ultrabook (the MacBook stops the balance in a few grams more, and is often 13.1 mm at its highest point).
All with a larger display that boasts a 12.5-inch diagonal (we have not information about troubleshooting). The general slimming of the device is due to the use of an alloy of aluminum of level " Aerospace ", 40% more robust at the same weight compared to those traditionally used for this type of devices.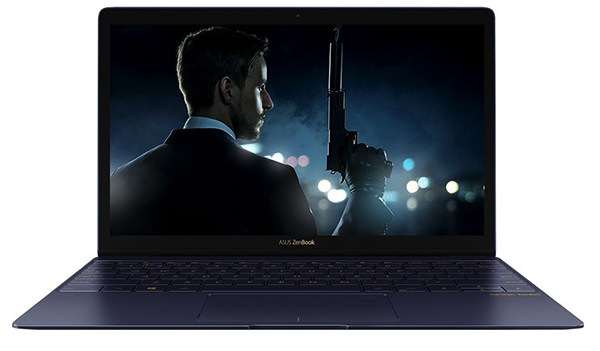 The company maintains the style of recent models with finishes in concentric rings, but there are new colors: quartz gray, royal blue and rose gold. But the feature that seems more interesting than Apple MacBook is that within a thinner and lighter chassis, ASUS has managed to integrate significantly more powerful hardware: there will be versions with Intel Core i7 processors, up to 16 GB of RAM and, optionally, a 1 TB PCIe SSD, with the interface which should ensure higher performance than traditional SATA drives.
The display is protected by a Gorilla Glass slab 4 and boasts substantially smaller frames than previous models, where the LCD panel covers 82% of the entire surface.
On the connectivity, we find a Type-C USB port Thunderbolt 3 feature which also serves to recharge the battery, which delivers about 9 hours of battery life. To dispel boiling integrated hardware will think a fan from just 3mm thick, with Asus who calls it " the world's thinnest ". It lacks support in Windows Hello through a fingerprint sensor.
ASUS ZenBook 3 technical specifications
OS : Windows 10
Display : 12.5-inch glass Gorilla Glass 4
CPU : Up to Intel Core i7 Skylake
RAM : Up to 16GB LPDDR3 @ 2133MHz.
Storage : SSD PCIe 4X up to 1TB
Connectivity : USB Type-C, Thunderbolt 3, fingerprint reader
Battery : 9 hours of battery life
Thickness : 3.5 to 11.9mm
Weight : about 900 g.
ASUS ZenBook 3 will be sold at $ 999 in the basic version with Intel Core i5 processor, 4 GB of RAM and 256 GB SSD, while the same version with 512 GB SSD will cost $1,499. At the top of the range, we find the version with Intel Core i7 processor, 16 GB of RAM and 1 TB SSD to the retail price of $1,999.
26%
Product prices and availability are subject to change. Any price and availablility information displayed on Amazon at the time of purchase will apply to the purchase of any products.