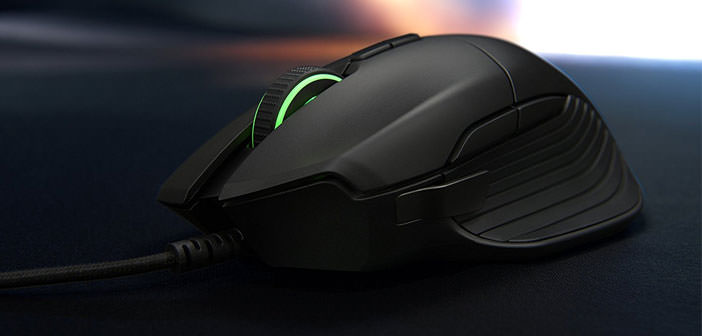 Basilisk, new mouse programmable by Razer
The Razer Basilisk features a 16Gb optical 5G optical sensor, adjustable scroll wheel, and an optional programmable clutch.
Razer Basilisk is a customizable mouse with advanced features for the first-person shooter (FPS). It has a 5G optical sensor of 16,000 DPI, the same one used in Razer DeathAdder Elite and Razer Lancehead Tournament Edition, and features Razer Mechanical Mouse Switches that provide a lifetime of 50 million clicks.
The mouse offers different scroll wheel resistors. The latter can be adjusted by means of a switch located at the bottom of the device. This aspect can be particularly useful for gamers who associate the jump action with the wheel and intend to adjust the activation of the latter with a level of resistance to their liking.
Razer Basilisk also has a removable clutch for easy access to additional mouse actions. The default setting of the clutch allows players to temporarily reduce DPIs to switch from close-range attacks that require high precision shot DPIs, more effective with low DPIs.
The clutch is fully programmable and can be configured for push-to-talk, collecting an object, or any other action. It is finally available in two different lengths (short / long) to fit different size of the hand. Players who prefer the mouse without the clutch can use the included rubber thumb cap.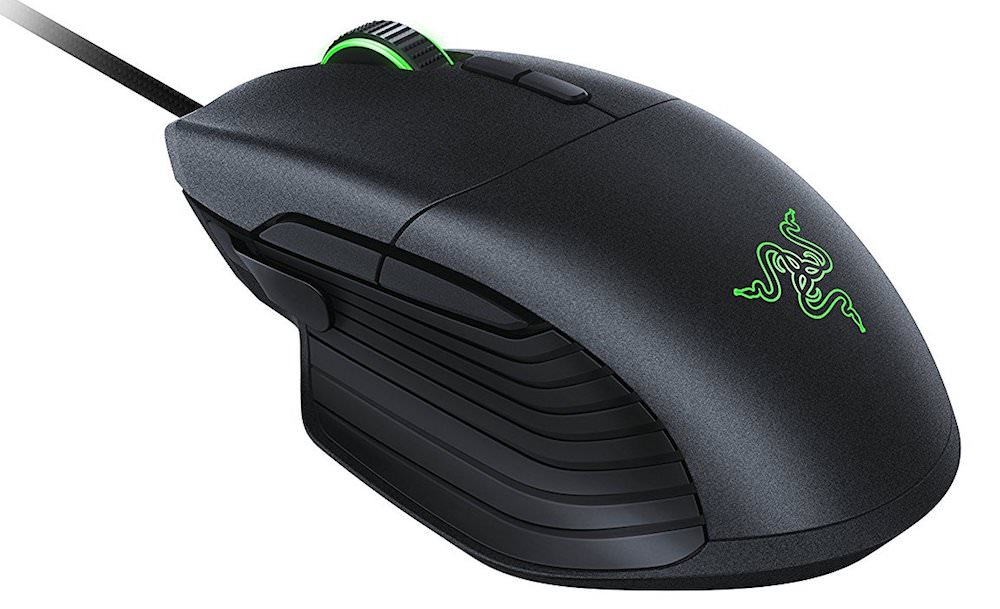 This is a button placed on the top of the device, which can be covered with the rubber insert in order to avoid accidental pressures.
We have speeds of up to 450 inches per second (IPS) and acceleration of 50 G. Among the specifications also Ultrapolling at 1000 Hz. Approximate dimensions: 124 mm (length) X 75 mm (Width) X 43 mm (Thickness); and approximate weight 107 g.
Like other recent Razer peripherals, Basilisk also supports Razer Synapse 3 (Beta), the new configuration software that overrides the classic Synapse setup. Among features, button remapping, surface calibration and bright Razer Chroma effects. The software is then able to store custom configurations on the mouse itself or in the cloud through Hybrid On-board and Cloud Storage.