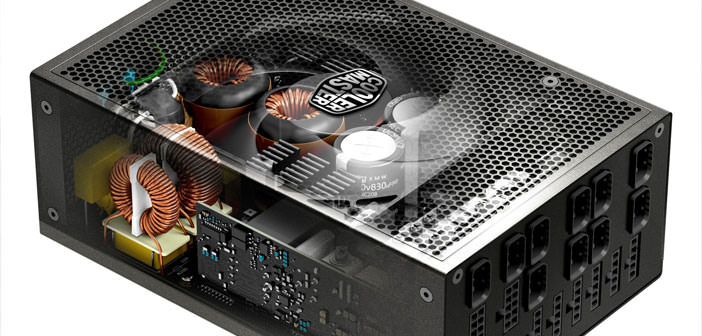 Cooler Master Unveils New Masterwatt Maker 1200MIJ, fanless up to 600W
Cooler Master presents the state of art of its own PSU, a 1200W power supply that can be used without the aid of the fan up to a load of 600W.
Thanks to its components made in Japan and Germany, the new Cooler Master Masterwatt Maker 1200 MIJ represents state of the art production of the Taiwanese in terms of power supplies. It is a PSU 1200W for uncompromising systems able to provide " performance, reliability and quality. " The acronym MIJ underlines the Japanese nature of some components and the role of Murata in 165,000 hours spent on design.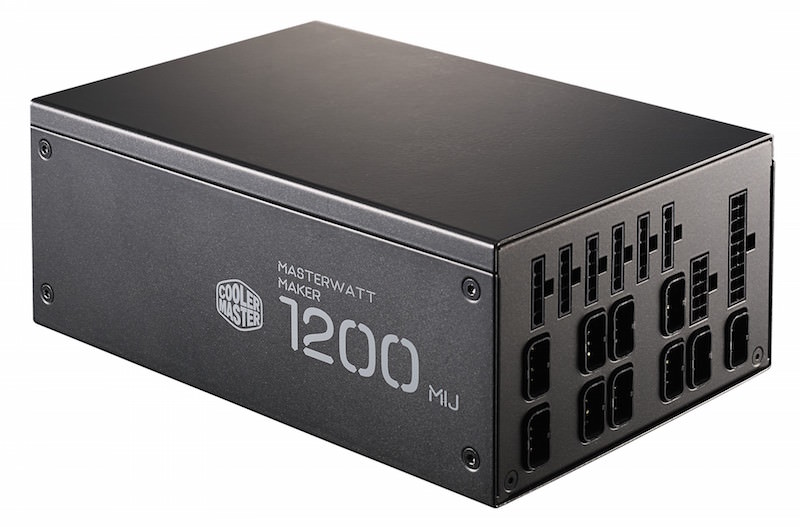 Cooler Master defines the permanent power supply, since it has been built " using the qualitatively best components " and considering the standards of some of the best Japanese electronic engineers. 80% of the power-supply internal components also originate from the Rising Sun, including about 20 between these custom-designed by Murata for the specific needs of the producer, both to reduce the heat generated in order to increase the life expectancy of the PSU.
In some sections Cooler Master has used two components, and not just one as it happens on the traditional feeders, and many of the components can also operate in less than optimal conditions, such as in the presence of temperatures of a maximum of 150°C. Masterwatt Maker 1200 MIJ uses a planar transformer and Murata has several conversion circuits designed to measure, along with a new exclusive layout for the integrated circuit.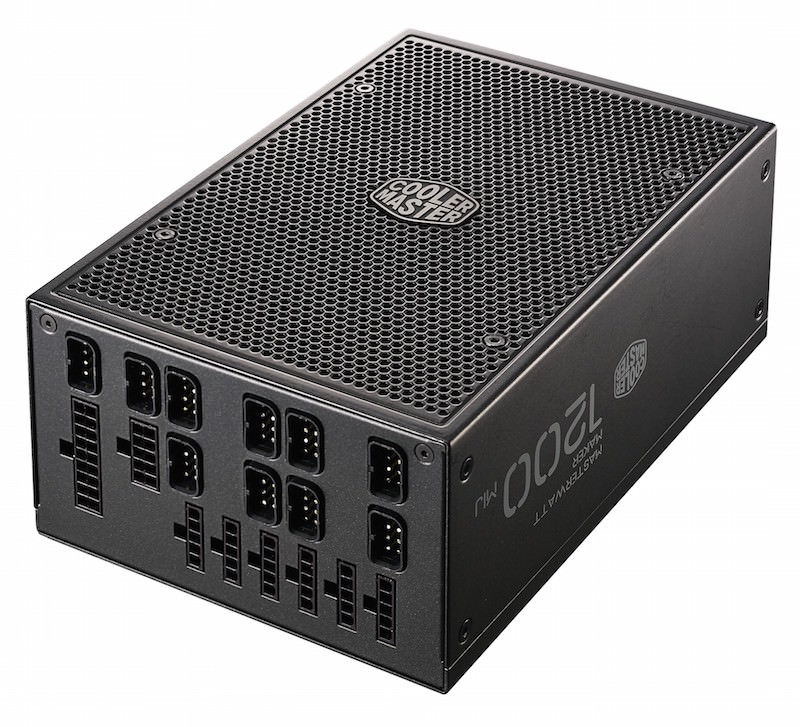 The different choices made by Cooler Master allow the power supply to operate in fanless mode up to a load of 600W, equal to 50% of the maximum load, while integrating a lower number of dissipators compared to other competitive products. Attentions that allowed the Masterwatt Maker 1200 MIJ to become certified 80 Titanium, but, which remain for select few and enthusiast users, since the list price is very high.
Each Cooler Master Masterwatt Maker 1200 MIJ is accompanied by a certificate of quality.
Product prices and availability are subject to change. Any price and availablility information displayed on Amazon at the time of purchase will apply to the purchase of any products.