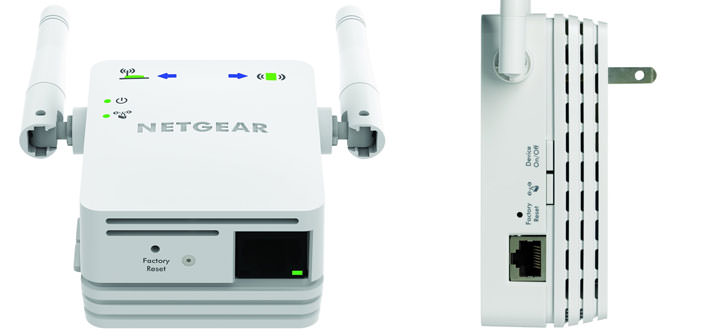 Expand Wi-Fi and optimize performance with Netgear N300 WN3000RP
Increased wireless coverage for streaming video, multiplayer online games and more thanks to Netgear N300 Universal WiFi Range Extender (WN3000RP) – Netgear N300 WN3000RP for connecting devices such as tablets, smartphones and Internet TV
More and more entertainment and mobile devices with Internet access, such as tablets, smart phones, Blu-ray players, game consoles, laptops and televisions, are connected to WiFi networks from anywhere, including outdoor areas such as patios and gardens.
One of the main reasons for this trend is that you can always see more movies, TV shows and other videos through online streaming. Consumers want to be able to use streaming video on their laptops, tablet devices, and Internet TV, and consequently increases the demand for reliable WiFi connections.
A wireless repeater is connected to a common electrical outlet and configured in conjunction with the wireless home router. It improves the quality of the network in case of long distance between your computer and router or in the presence of many barriers, without forcing users to improbable wiring scattered around the house or office.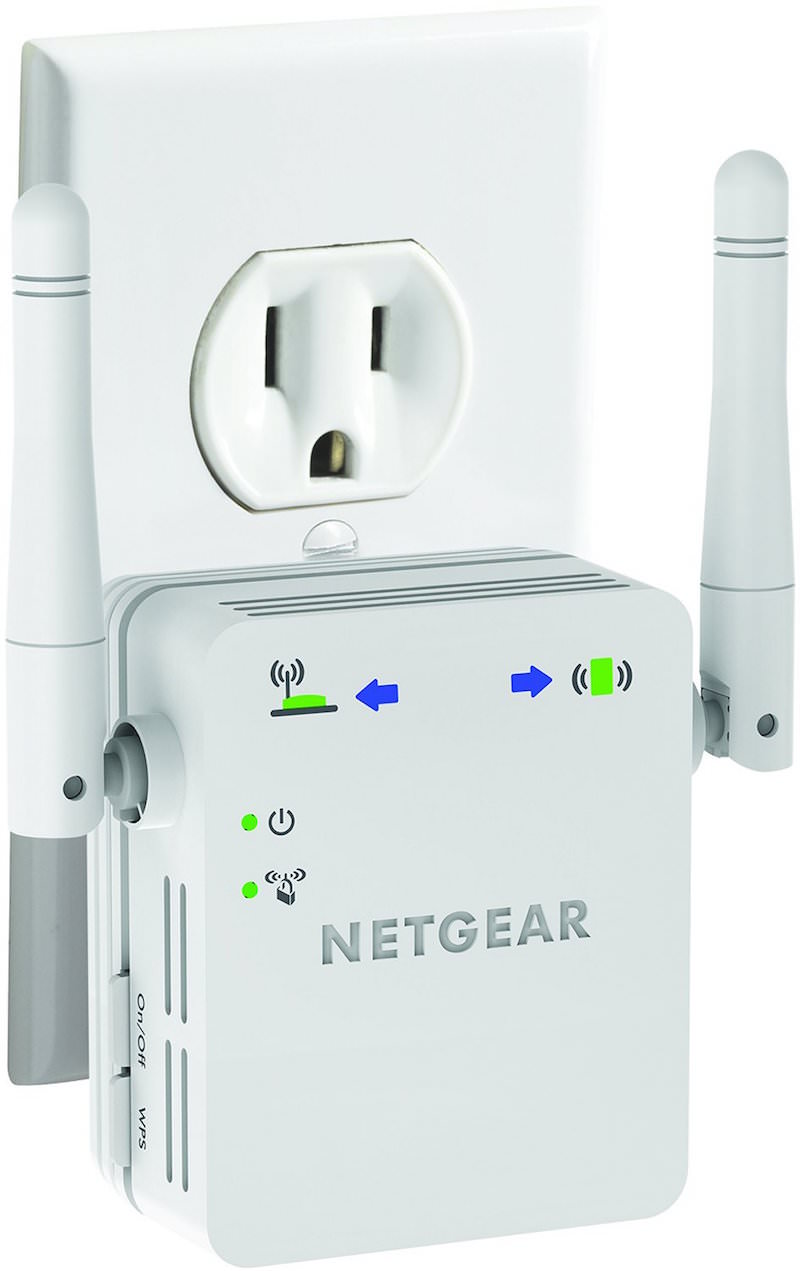 The Netgear N300 WN3000RP has two external antennas and LED indicators for signal, as well as a 10/100 Ethernet port for connecting Internet TV, cable box or game console are not compatible with wireless connections.
In such a scenario, the points not reached by WiFi network are more undesirable than ever, but the solution available up to now, namely to push through an Ethernet cable in walls and ceilings to add a second wireless access point, was inconvenient and complex.
Netgear N300 WN3000RP WiFi Range Extender increases the coverage of the wireless networks automatically replicating signal from a WiFi router or gateway.
The device is nothing but a white cube, compact and autonomous to be connected to any AC outlet. No new wires are needed and installation takes only a few minutes. When combined with a router with " Push N Connect " button, the only thing to do is press the " Push N Connect " button on the router and then on the Range Extender.
Dynamic LED indicators on the device. Allow you to find the best position in which to place, usually halfway between the router and the dead center of the wireless network.
The Netgear N300 WN3000RP Range Extender supports the 802.11 b/g/n standards and is compatible with all common WiFi security standards, including WEP, WPA and WPA2.
The offer, which allows you to save a few dollars than other prices available online, will end in the evening today so we advise all interested parties to hurry to buy Netgear N300 WN3000RP.
23%
Product prices and availability are subject to change. Any price and availablility information displayed on Amazon at the time of purchase will apply to the purchase of any products.