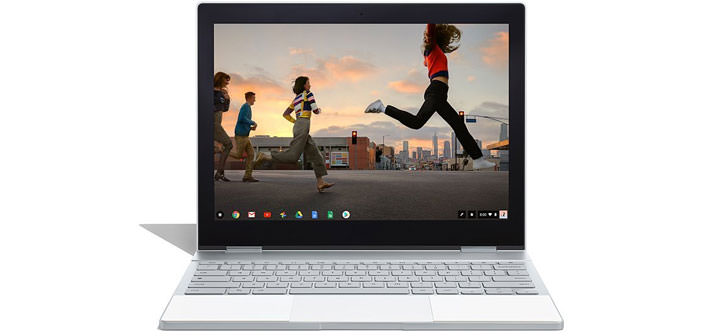 Google Pixelbook: New with premium materials and with an interactive pen
Surprise comes the first image of the new Google Pixelbook, the notebook of the company of Mountain View, which seems to have a new design but also new features especially with the addition of the interactive pen.
Google has also missed an image of his new notebook with ChromeOS: the future Pixelbook. Yes, because after seeing the future top-of-the-range smartphones, Pixel 2, and after seeing the future Google Home Mini and second-generation Daydream View, here is also an official image of the new Pixelbook, a new product from the Chromebook line that certainly will not go unnoticed in many aspects such as design, the interactive pen but also very important prices
The information on the new Pixelbook is clearly not many, but it is already possible to understand both the images and the presumed prices that will be a high-end laptop. In this case, we can see with our own eyes how Google continues to make Chromebooks with a strongly " edgy " look and the new Pixelbook is no exception with a full aluminum frame and a design that incorporates what the company will do with the new Pixels 2 coming soon.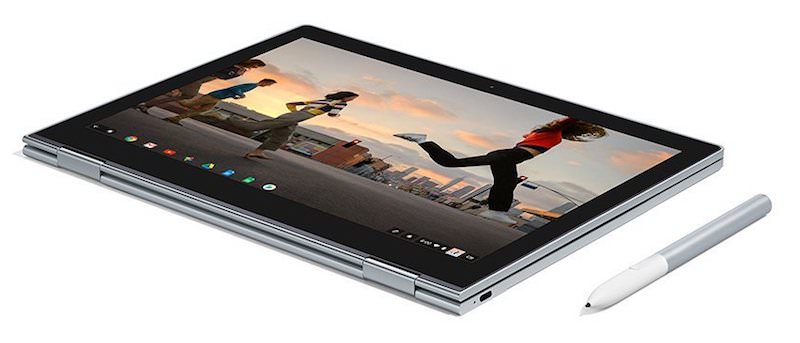 The form factor will undoubtedly be the main weapon on which the Mountain View company will try to use to capture the attention of its users. Here is that the new notebook will have a hinge that can rotate the display up to 360 degrees and making the entire device convertible ready to be used as a tablet. Also present an interactive pen called Pixelbook Pen able to make even more powerful Google Chromebook. However, it will be an optional accessory, and that can be purchased at an affordable price of $99.
As for other technical specifications, nothing has been leaked on the Internet, except for the price at which the new Google Pixelbook will be sold. In this case, it is said that there will be different versions with more or less cuts of memory, but that you can opt for 128GB, 256GB and 512GB configurations that will cost the beauty of $1,199, $1,399 and $1,749 respectively. So a product not really cheap this new Pixelbook by Google.