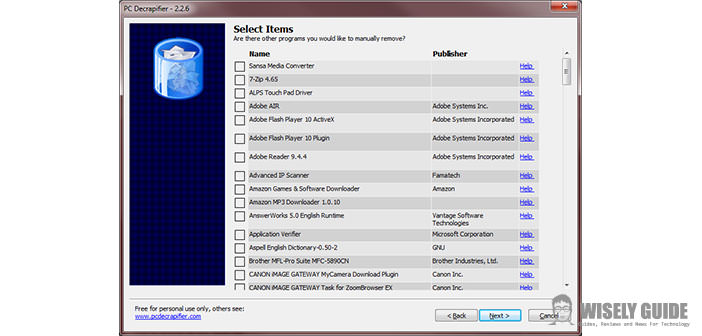 How to remove unnecessary programs from your PC
I wonder how many unwanted software installed you will find in your new PC to its first power. So how about you get rid of it once and for all without having to manually remove each program?
All you need is PC Decrapifier, a free program that allows you to delete unnecessary software from new PCs quickly and easily. Here's how it works.
1.) Go to the official website of PC Decrapifier and click on the Download situated on the left side of the page. On the page that opens, click on the blue Download Now button (located at the center of the screen) to download the program on your computer. If the link does not work, you can download PC Decrapifier clicking on Alternate Download Location: Download.com.
2.) A download is complete open, double click on it, the file you just downloaded (PC-Decrapifier-2.0.0.exe) and in the window that opens click on the Next button, three times in succession. Then put a check mark next to the item to Yes to confirm that you are operating on a PC just purchased and click on Next to the first three times, and then click OK to delete empty folders from the Windows Start menu.
3.) At this point, a list of all programs included with the computer. Put a check mark next to the names of Those Who want to uninstall (eg Norton 360 trial version of Microsoft Office, HP Software, Software ASUS, Acer software, etc. ..) And click the Next button to begin the procedures for removal …