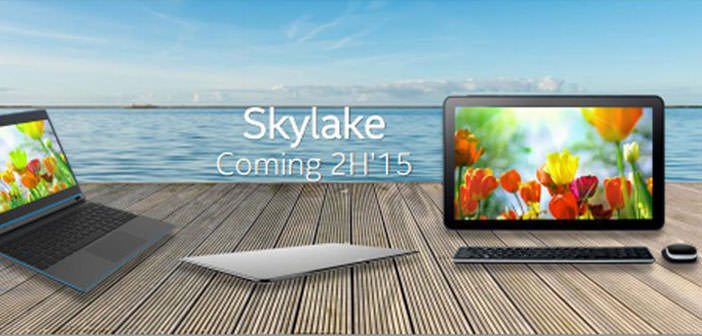 Intel CPUs in the coming years: Skylake, Kaby Lake and Cannonlake
Between August and the middle of 2017, Intel plans to launch several processors for desktop and mobile systems, until reaching Cannonlake with the use of 10-nanometer production technology.
The lineup of launch future versions of Intel seems to be subject to a shift forward in the light of rumors emerged in recent weeks. We are not referring to products based architecture Skylake, whose first models will be presented at the beginning of August 2015, as those referred to by the code name of Kaby Lake.
The Intel roadmap envisaged the launch of Skylake in the second half of 2015, with versions designed both to desktop systems as those moving and timing of launch, which will go from August 2015 until the early months of next year. Following solutions, Kaby Lake since the early months of 2016 to support the models Skylake.
The rumors reported by Digitimes website at this address signal for the launch of the first CPU family Kaby Lake a period debut from the month of September 2016. With this code name is given an architectural evolution of the Skylake also based on technology production at 14 nanometers also common to the CPU family Broadwell.
This allows more slip on the debut of Cannonlake family processors, codenamed identifying CPU-based architecture of the next generation and that according to the original plans of Intel were to directly replace Skylake solutions. For these solutions, Intel will adopt production technology to 10 nanometers; if confirmed, slipping forward in the timing of the launch of the CPU Cannonlake would be nothing more than a confirmation of the difficulties of the production process to 10 nanometers.