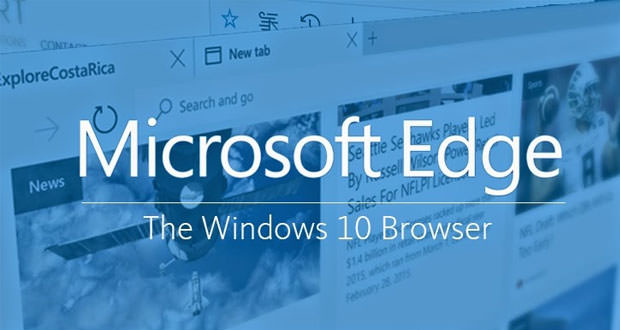 Microsoft Edge beats everyone: Greater autonomy than Google Chrome and Firefox
The Creators Update has allowed Microsoft to improve its performance against rivals. Google Chrome and Firefox do not allow laptops to reach the great autonomy they have with Edge. Here's the video comparison.
The best web browser in terms of autonomy on laptops is without a doubt Microsoft Edge.
The Creators Update a few days ago allowed Redmond's company to overcome and reach new records and the first position against major rivals. In this case, a video made it possible to compare Edge with the most commonly used competitors: we talk about Google Chrome, but also about Mozilla Firefox, which are beaten without and without it.
In addition to several important improvements, even greater Edge's optimization over Windows and above all the various laptops on the market. One of the peculiarities that since its early release featured the successor to Internet Explorer was the low-energy consumption for the benefit of users who can freely use it during mobility while still achieving excellent results in terms of autonomy.
The test was done directly by Microsoft with its own Surface Book equipped with an Intel Core i5-6300U CPU and then an Intel Graphics 520 and 8GB of RAM. Thus, a loop streaming video on the three different laptops was used, using Microsoft Edge, Chrome and Firefox, and the results obtained were remarkable and remarkable.
Yes, because the Surface Book with Microsoft Edge has been able to play the video for over 12 hours and 31 minutes well above rivals who respectively turned off after 9 hours and 17 minutes with Google Chrome and just 7 hours and 4 minutes with Firefox.
Clearly for the Microsoft test, Microsoft has unified all the parameters on its Surface Book, from brightness to volume, but numbers to the Microsoft Edge hand made it possible to guarantee greater autonomy compared to the competition, and the final figure is even a double value against Firefox and Up to 35% compared to Google Chrome.
The Redmond company has succeeded in designing a high-end web browser for years in terms of navigation speeds, but also, above all, in the consumption park that these days are increasingly important and valued by end users. Finally, let's remember that the test was done using Microsoft Edge version 40, version 57 of Google Chrome, and finally version 52 of Firefox.