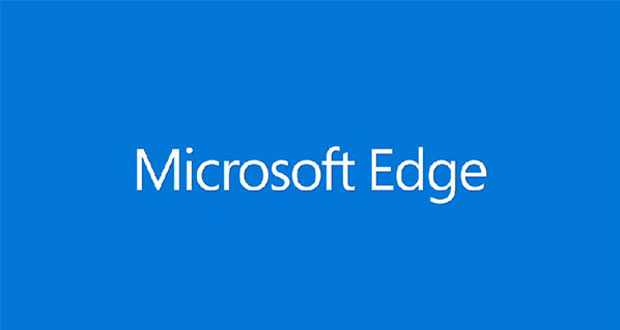 Microsoft Edge is the name of the browser of Windows 10
After having shown the design and functionality, the Redmond giant has recently unveiled the name of the successor to Explorer: Microsoft Edge. Initially, it codenamed Project Spartan, no doubt sounding, but the choice is then fall on Edge because this new browser is the line between use and creation of content and is designed for those who want to do things, without losing time. The benchmarks Microsoft place it at the top as far as the speed of page rendering and the company says very confident about its possibilities and its usability. Microsoft Edge will not only be provided with a simple, minimalist design, but also functions to improve productivity, such as here.
He expected an announcement about it at the opening keynote of BUILD, the developer conference that Microsoft is taking these days in San Francisco. We refer to the name chosen by Microsoft to identify your next-generation browser, for Windows 10 to take the place of the popular Explorer.
Redmond has long ranked Edge as a radical change from the past, and the latest news in this sense, describe in detail the technologies that the new browser will forgo: via ActiveX controls and elements BHO (Browser Helper Object), via the tricks of code necessary to maintain compatibility with Web sites designed on the basis of the old versions of Internet Explorer, Edge will remove at a stroke (at least in theory) the security risks and unreliability due to the proliferation of Java applets, toolbar, components binary " injected " into the browser and everything.
Edge will never open source because such a radical conversion would have excessive costs, says Microsoft, but will respect closely the standards and Web technologies. Also for extensions, novelty than IE, it will work much like Firefox and Chrome using code written in HTML / JavaScript. The extensions will arrive following the first public distribution of Windows 10.
Microsoft Edge is the name of the new browser, already shown on previous occasions by the US but until now  indicated with the internal name of Project Spartan. At the keynote Microsoft made the announcement also follow various demonstrations on the use of the Edge browser, particularly with reference to the flexibility of use depending on the different types of devices, including the traditional PC and mobile products that can be used.