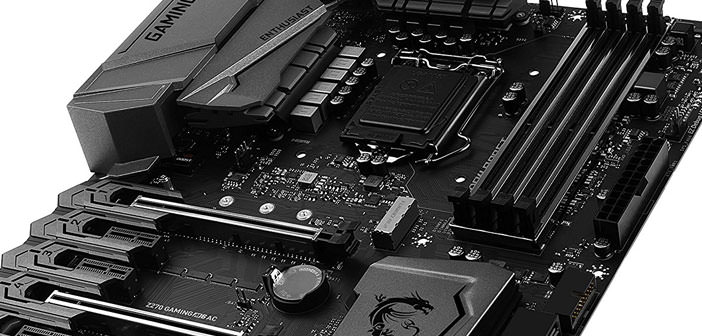 MSI Z270 Gaming M6 AC: Wi-Fi and LED match Motherboard
MSI further expands its range of Intel Core processors to motherboards with model Z270 Gaming M6 AC, equipped in a Wi-Fi network card bundle and, surprise, surprise, a LED strip.
Over the past 10 days, the CPU market and motherboards has been characterized by a long sequence of ads linked to the official launch of the first AMD processors family Ryzen 7, with various models AM4 socket motherboards presented by motherboard manufacturers partners. MSI try to reverse the trend announced a new motherboard for Intel Core family of processors Kaby Lake, model Z270 Gaming M6 AC.
Based on standard ATX format, this card is placed in the higher end of the market segment and is intended to be coupled with Core processors of higher power. The design is standard, with reference to the most-recent proposals of Taiwan: we find 3 slot PCI Express 16x mechanics, the first two of which are connected to the controller integrated into the processor and designed for use with video cards. The third slot is managed by the PCI Express controller of the Intel Z270 chipset, capable for this reason 4x electrical signal as a maximum.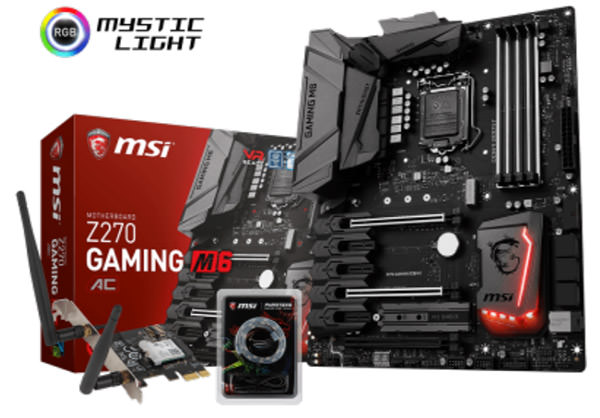 The two PCI Express slots for graphics cards and memory slots DDR4 modules are reinforced by a metal structure, which indicates MSI as the " Steel Armor " and in the company's intentions allows to avoid damage in the long run with the process insertion and removal of devices.
There is also support for WiFi connectivity, integrated onboard, but not on a PCI Express card supplied in this way simplifies the board design allowing you to integrate this functionality if the user so wishes. Onboard it not obviously lacks a Gigabit Ethernet connection, coupled to controller Killer E2500 as more and more often the case for models for gamers; from the rear panel are also accessible USB ports, interface with 3.0 and 3.1 also Type-C type.
MSI offers with this card also a LED strip RGB supplied from Phanteks developed, which can be connected to the motherboard and operated in a combined way with thanks to Mystic Light LED functionality present on the latter.
At present, MSI has not yet released an official price on the Italian market for this card; in light of the specification should be indicatively straddling those of the tabs Z270 Gaming M5 and Z270 Gaming M7. Except for some ancillary features the Z270 Gaming M6 AC adapter has a construction of the PCB that is the mirror image of that of the Gaming model M5, M7 with the Gaming tab which is instead very different for some components.
10%
Product prices and availability are subject to change. Any price and availablility information displayed on Amazon at the time of purchase will apply to the purchase of any products.