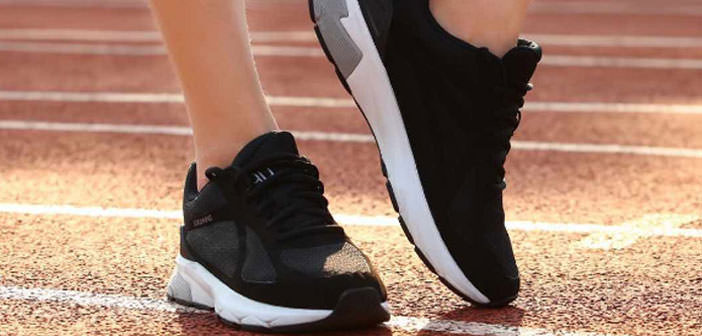 Xiaomi has the smart shoe with Intel chips Curie
Externally they are simple running shoes but within them hidden sensors to track the movements distinguishing between running and walking. Curie Intel chips made specifically designated to hold the statistical account and communicate with your smartphone.
Xiaomi has presented the first intelligent shoe " smart " with the new Intel chip Cuire, designed to have a low-impact energy consuming and especially for the smaller than ever. We know how technology is making great strides and how to now users could end up with electronic devices from high-performance technology that help them in their daily activities.
Among them undoubtedly, they have become more and more fitness tracker way to help runners or those who simply want to exercise to maintain monitored all parameters of physical activity.
Xiaomi in this case has gone beyond the simple bracelet and decided to collaborate with Intel to realize the smart shoe ready to monitor every type of user movement and physical activity the wearer. The shoes, which in their appearance can only be confused with normal running shoes, possess within itself some sensors that allow continuous monitoring of the activities of the wearer distinguish between walking and running but also between the up or down a scale or make a climb.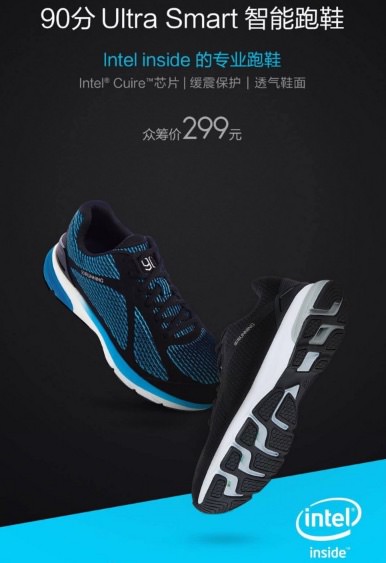 Not only because the new shoes also allow you to get a comprehensive summary of the distance traveled, the speed achieved but also the calories burned automatically conversing with your smartphone and special application.
All this clearly moved by the new Intel chip called Curie, which was developed by the American company just for purposes of this kind given the characterization of low consumption.
The " 90 minutes Ultra Smart Sportswear ", this long and strange name of the new Xiaomi shoes have been designed by the engineers of the Chinese home also to allow athletes to get maximum comfort when running. For this reason, they possess a non-slip and antibacterial insole in addition to some lower bearings that allow to obtain a soft and pleasant walk.
The 90 minutes Ultra Smart Sportswear will be sold in two colors: blue / black and pink / black. They will be distributed, clearly in China from next April 15 and will cost 299 CNY or about $44 with a built-in rechargeable battery that will get 60 days of autonomy.