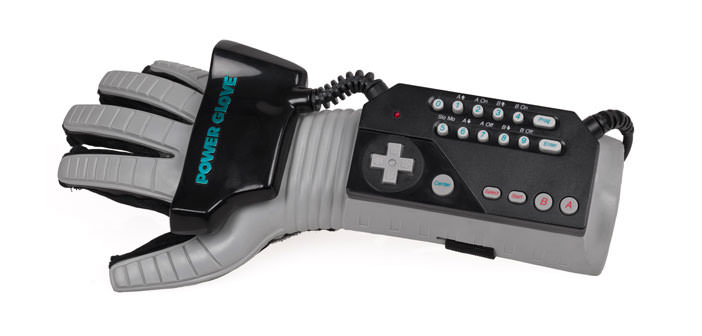 Nintendo Power Glove becomes a controller for the drones
The history of Nintendo's game controller, suitably modified, it becomes a controller through which you can control the flight of the drones with simple gestures.
Nintendo Power Glove is a historical and (for the time) innovative game controller, designed for use with the console 8-bit NES, recently returned back to life thanks to the work of Nolan Moore.
The engineer has indeed used a Power Glove, suitably modified as a controller for the drone quadcopter Parrot AR Drone. As you can see in the video below, recorded at the Maker Faire Bay Area held in late May, the glove allows you to control the flight and displacement of the drone by performing simple gestures.
The opening of the hand with the palm down, keeps the drone hovering, closing his fist and steering it in any direction you can activate the pitch (rotation on the cross that would shift forward or backward the drone) and roll (rotation on the longitudinal axis that determines the displacement of the drone towards right or left). To increase and decrease the altitude just point a finger up or down.
Of course, the Nintendo Power Glove used by Moore is very different from the original device marketed in the late 80s and 90s. The components have been radically changed with the integration of a Teensy LC card, a unit of inertial measurement unit (IMU) and new sensors that detect the movement of the fingers.
To realize the change has been employed also ESP8266 card, which serves as the controller function and sends commands to the drone using WiFi connectivity and a USB battery pack of particularly generous dimensions.
It is certainly a project for everyone: it is necessary to possess specific technical knowledge to make the change synthesized in the movie; Experienced users may view the entire project, in detail described by its author, at this address.
Information ranging from software design of the electronic components to the components used without forgetting, of course the Nintendo gaming device that, after many years still returns to being talked about.
Please remember that the original Power Glove, made by Mattel from the original project of 1984 developed by Tom Zimmermann, Jaron Lanier and Steve Bryson, innovated the classic controller of the domestic console era by introducing a rudimentary form of control through gestures. The accessory has been the protagonist, even in recent times, various modding projects more or less complex.
21%
Product prices and availability are subject to change. Any price and availablility information displayed on Amazon at the time of purchase will apply to the purchase of any products.