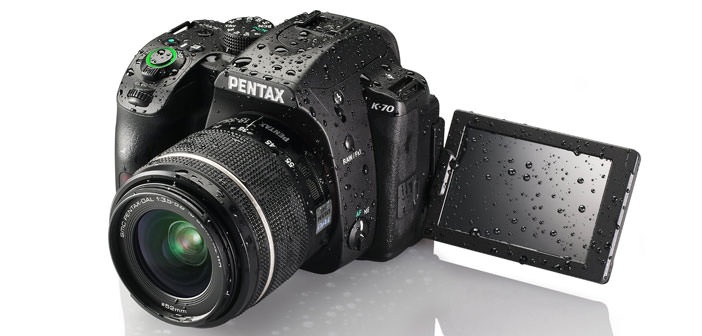 New Pentax K-70: Reflex APS-C SLR From 24 megapixels for the outdoors
This is a reflex that fits solidly in Pentax tradition, from glass pentaprism viewfinder with 100% field of view coverage: It offers 24 megapixel sensor and ISO 102,400 and made hybrid fire for video and Live View.
In this last part of spring's new in photography still they seemed lethargic, but Pentax has decided to set fire to the powder for the summer with his new Pentax K-70, APS-C camera that incorporates some interesting news for Japanese manufacturer.
This is the first SLR from Pentax home to bring a dowry of a hybrid set-fire phase/contrast on the sensor system, for better autofocus performance while using Live View or recording movies.
The sensor is a CMOS APS-C size from 24, 24 megapixels and management entrusted to the image processor PRIME MII it allows you to take a 14-bit up to the maximum sensitivity of ISO 102,400.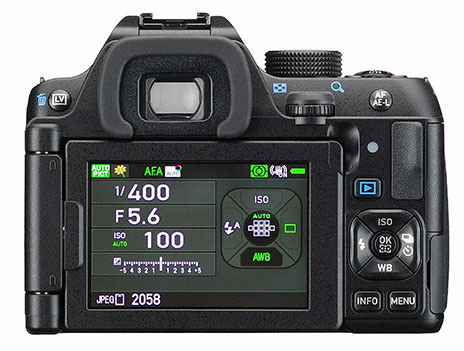 This is a reflex that fits solidly in Pentax tradition, from glass pentaprism viewfinder with 100% coverage of the field of view, a feature not obvious on APS-C cameras. The camera is then protected by seals against dust and adverse climatic conditions and can operate smoothly in the cold at -10°C temperature.
In terms, autofocus relies on the new module SAFOX X, which relies on 11 points, including 9 cross: they are less than those of some competitors, but the declared sensitivity is -3EV; Pentax K-70 has also worked to improve the tracking algorithm of dynamic entities.
Trademark is also the SR (Shake Reduction) is also used, as already seen on previous models, offering both simulation AA anti aliasing filter (of which the camera is lacking) and the shooting mode Pixel Shift Resolution System.
This system records four images of the same scene framed thanks to the sensor lateral displacement of a single pixel for each of the four images; the four images are then summed to produce a single final image that combines high resolution and sampling of all the color components of each pixel.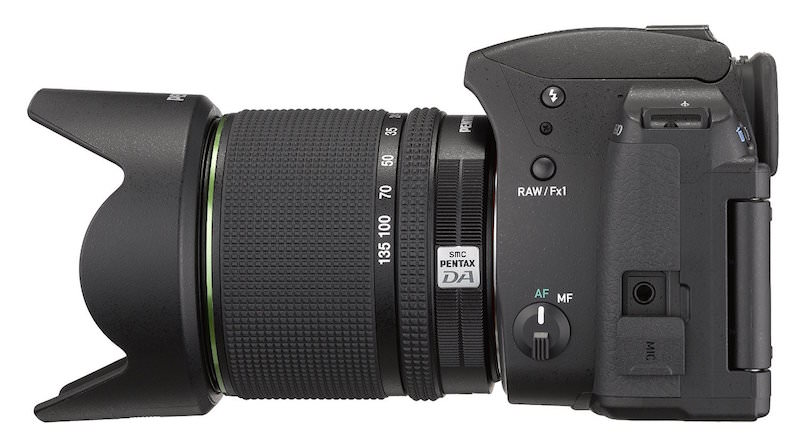 The system is also equipped with technology for motion correction, so as to wear the shooting mode to use high-resolution in a wider range of situations. The module Shake Reduction can also be used to align the sensor and allow to follow the movement of the stars with the AstroTracer function which simplifies much of the astronomical photography in combination with the GPS module optional O-GPS1.
A shutter-level Pentax K-70 offers shutter speeds up to 1/6000 of a second and gusts of up to 6 frames per second, while in the field of video offers support to full HD (1,920 x 1,080 pixels, 60i/30p frame rate, H.264).
Creative are the 4K Interval Movie mode, which allows you to put together a series of images shot in 4K at a fixed interval to create a timelapse 4K, and Star Stream mode that destroys the star trails while recording video.
Among other features include the swivel display with a resolution of around 921,000 points. The pop-up flash GN 12, Wi-Fi connectivity with remote control. In terms of connections, it offers USB 2.0, mini-HDMI, external microphone input. The camera lost about 688 grams in running order, with battery and memory card on board.
Product prices and availability are subject to change. Any price and availablility information displayed on Amazon at the time of purchase will apply to the purchase of any products.