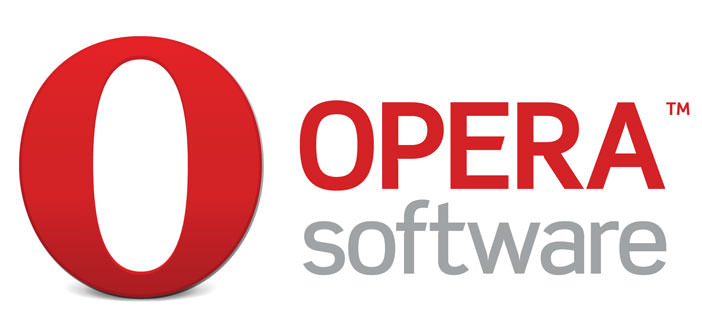 Opera browser now with integrated free VPN
Opera 38 (Developer) introduces native support for VPN. Surfing protecting personal information (or overcoming regional restrictions) becomes possible without resorting to third-party solutions.
Browsing mode VPN (Virtual Private Network) is especially appreciated by users who care about the issues of privacy and protection of personal data, but also by those who – without hypocrisy – wants to circumvent regional restrictions that do not allow access to certain sites or web services (the use of the medium itself is legitimate, the purposes can be or less). Use a VPN typically requires the use of third-party clients. The Opera team offers a solution undoubtedly more practical and immediate: support natively in the browser navigation mode in the VPN.
The goal was achieved with the latest version of the Opera browser Developer (38) that provides access to a navigation channel encrypted with 256-bit, thanks to which you can hide the details about the connection, simulating that browsing takes place from a different country; as a side effect the VPN, allows to overcome the regional blocks of which we spoke at the opening. A purpose which, in some contexts, it becomes a form of expression of freedom of information (to be understood as freedom to inform and be informed) – think of the regional blocks that prevent access to websites and social networks run by certain governments.
And correct to specify that the function described above was introduced into the developer preview version of Opera and supports, at the time, a small number of positions simulated for the VPN, namely Canada, Germany, Netherlands, Singapore and the United States. It is also conceivable that the number of the location will be expanded with the integration of the feature just described in the stable version of Opera. Another fact to keep in mind as the full free service – unlike other third-party solutions. To activate the navigation mode VPN is sufficient to intervene in the browser settings and check the VPN option, as shown in the screenshot below: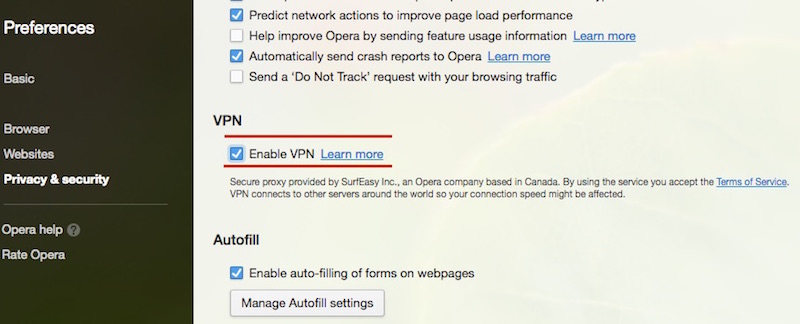 Opera remembers some benefits of VPN navigation that allows you to hide the web browsing users on your local network activities, bypass firewalls and access blocked content, hide IP address from websites and block many cookies, improve the protection of privacy while surfing via public hotspots. noble and less noble purposes can be pursued through the VPN, freedom of choice and the user, Opera provides a means to take advantage of VPN navigation very simply, creating an added value that can be spent in the challenge with browsers competitors.
Opera 38 (Developer version) introduces further innovations such as the ability to use a photo as the theme, improvements to Speed Dial, and ability to add your own list of ad blocker. To download the Developer version of Opera with navigation support in VPN mode, simply connect to this address (available versions for Windows, Mac and Linux), while the full changelog can be found at this address.