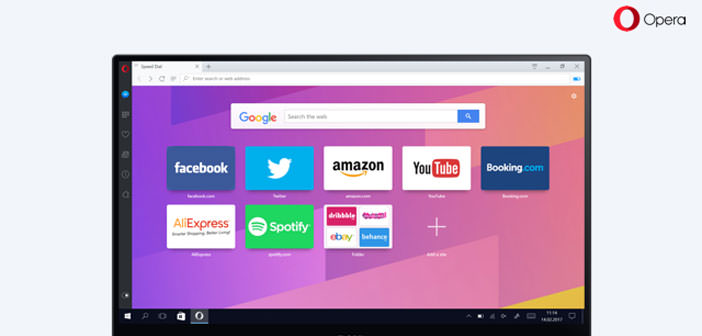 Opera releases " Reborn ": New interface and integration with Social for the web browser
The revival of Opera comes with a full upgrade of the platform. A new graphical interface ready to interact with Messenger and more. Here's how the new web browser of the Norwegian house.
Difficult to survive in the web browser world in which the monopoly is undoubtedly dictated by Google with Chrome has made a clean sweep of the users who cannot do without its speed or extensions of the large park.
Mozilla Firefox tries to keep as much as possible down the gap while the new Edge and Opera are struggling to win users for years. Just Opera Software does not want to give up in this difficult battle and after having presented the Neon project has now released Opera Reborn, an update of its web browser ready to " revive " the concept of navigation on the Internet.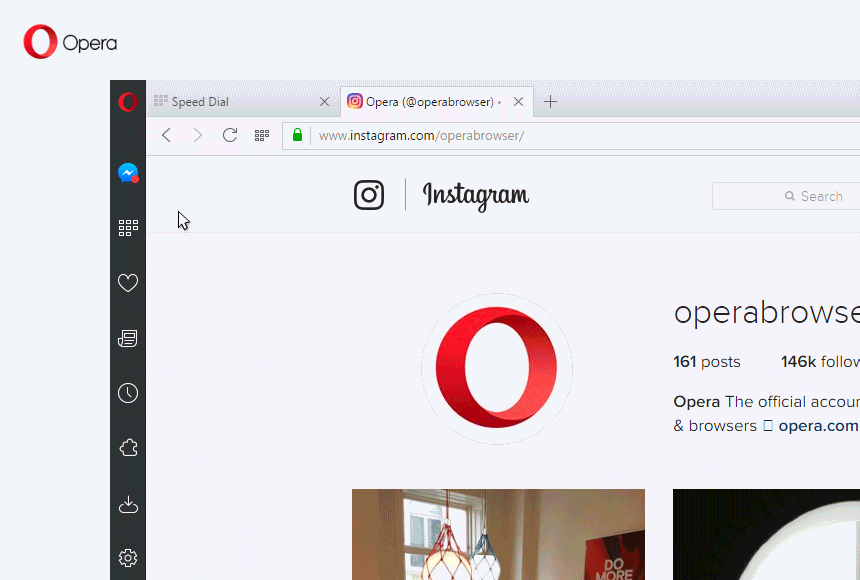 The work carried out by the engineers of the software house is undoubtedly important. Yes because Reborn users once again find a strong change of the interface of the web browser-ready graphics to allow maximum interaction with the world of the Internet and especially with Social.
Who will use it can quickly access Facebook Messenger directly from the sidebar side so you have access to the Blue Social Network chats always at hand. An interesting novelty that will be expanded, according to Opera, with connection to other social platforms in the next update.
What appears immediately to the user is undoubtedly the graph change Opera Reborn. One aspect increasingly minimal with a clear reference to the trendy modern lines now competing on various platforms.
Simplified the style of cards that is lightweight and stylish now with the ability to quickly locate the content on them. Not to be underestimated is also the possibility for the user to choose whether to set the entire web browser in a dark color in addition to the classic.
Redesigned also sidebar inspired by the new Opera Neon is now always present in a decidedly unobtrusive and moreover, integrates shortcuts, bookmarks, history, and as mentioned, also Messenger and all social incoming networks with the next updates. Do not forget the " Themes " section that will allow Opera Reborn always have an appearance close to the user's preference.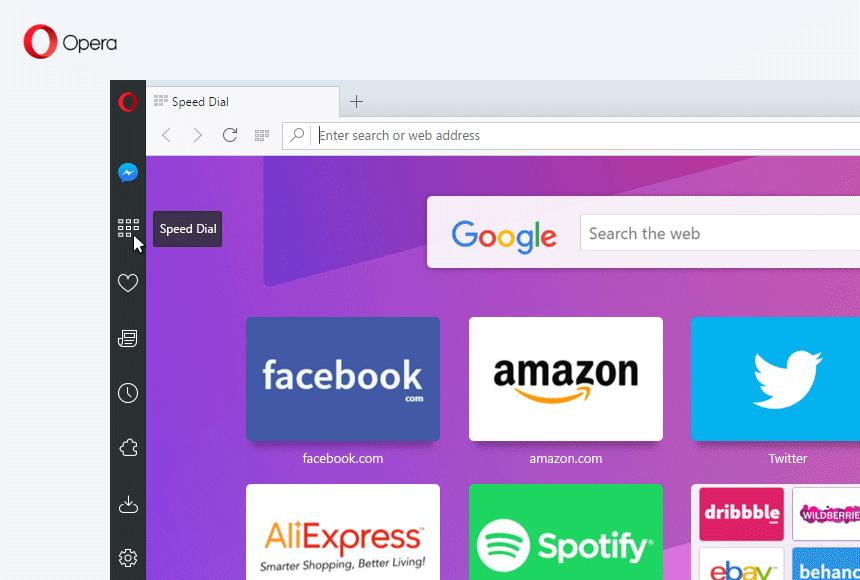 Opera wants to try to capture the attention of users with a web browser that is no longer devoted to single speed of rendering pages but also to increasingly sophisticated aesthetic aspects by users but also to all those features, extensions or in this case interactions social. This Opera Reborn seems very well-prepared and, if you are going to try it. You have to do is download the new version directly to Opera official website.