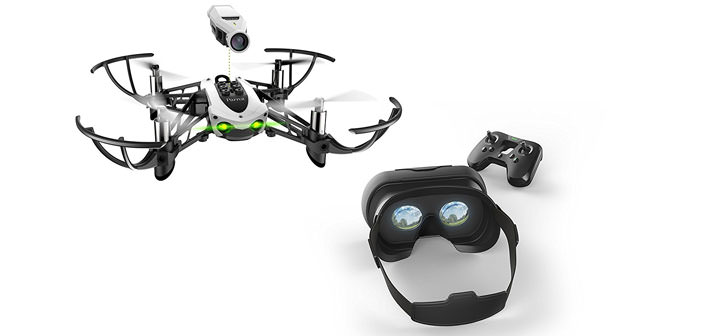 Parrot presents Mambo FPV: the minidrone for unique flight experiences and competitions.
The leading company in drone production has just made official a new version of Mambo: compact and ultra light with performance for unique flight experiences and perfect for FPV races. Here are the details.
Parrot presents to its audience a new version of the Parrot Mambo. In this case the new mini drone has very interesting features such as compact size, ultra light and extremely easy to drive especially in extreme situations such as FPV races. It clearly has a camera, in this case HD, and can also be piloted with the new FPV Parrot Cockpit Glasses 2 in addition to the Parrot Flypad controller. The new Mambo FPV mini drone will be available from the end of September at major electronics stores or even on the official Parrot website at a suggested retail price of $179.
But what are its main characteristics? The new Parrot Mambo FPV was clearly designed to fly indoors in the home or office but also outdoors in the garden as each room could become a large playground and furniture or doors can be transformed into obstacles of a path of competition.
Parrot Mambo FPV is equipped with a series of totally new driving modes designed to train for a race, but also the new Power battery offers a flight range of up to 10 minutes.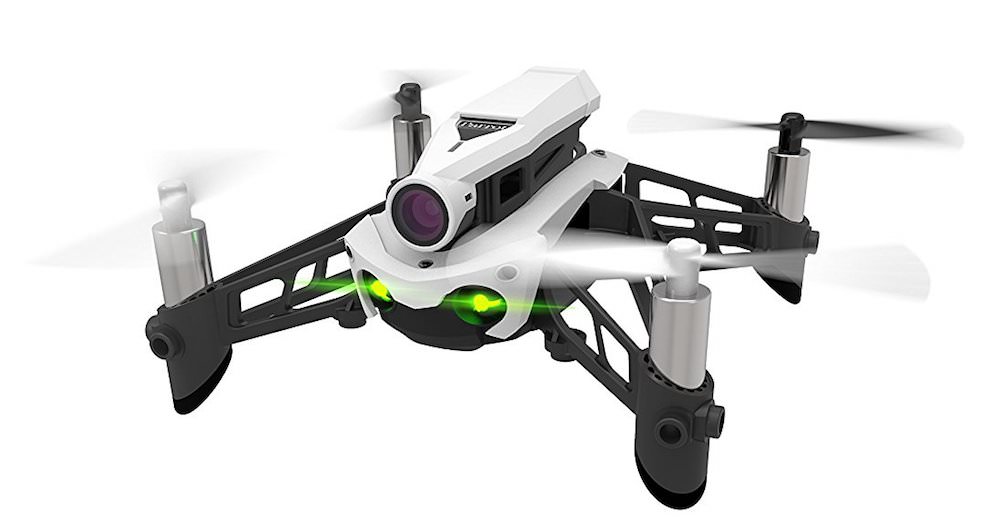 As for shooting, the new Parrot Mambo FPV is also equipped with a mini HD camera, with a field of view of 120 °. It can be easily positioned on the top of the drone thanks to the Smart Block technology and is provided with a slot for a microSD card on which it is possible to store and save the captured images.
The same images of the flight are transmitted live on the smartphone screen and this allows you to explore and record videos in 720p format ready to be shared. Immersive flights are also possible thanks to the live streaming and the Parrot Cokpit Glasses 2 viewer.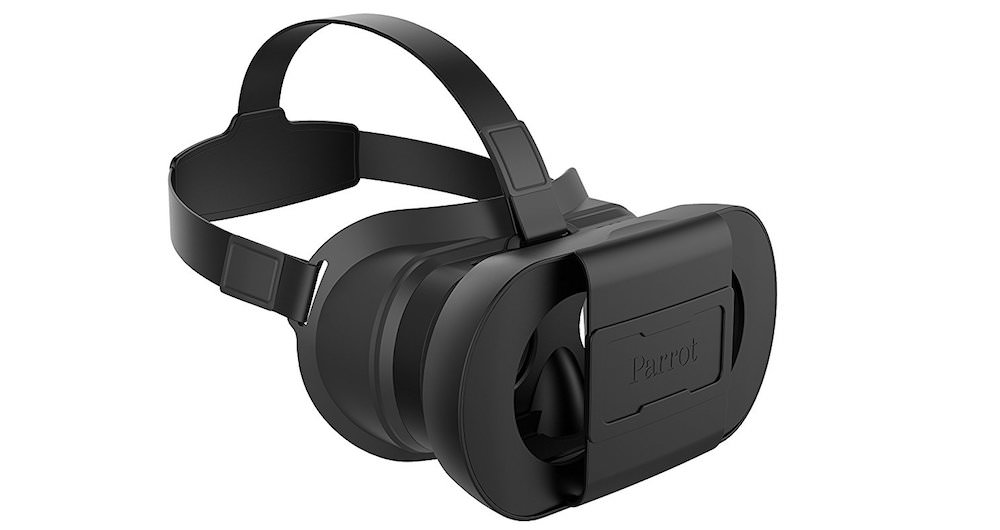 From this point of view, the smartphone can easily be inserted in the Parrot Cockpit Glasses 2 viewer, which is extremely compact, light, foldable and features an innovative design, able to offer optimal immersive experience thanks to the adjustable interpupillary distance. a wide 96° field of view. The user will then be catapulted into the surrounding environment and can enjoy an incredible flight experience.

We also remember that the new Parrot Mambo FPV integrates the most performing technologies and an ultra-efficient autopilot. Fast and agile, it can accelerate up to 30 km/h and is able to perform aerobatics in flight. In this case, there are three driving modes:
Easy : for those who put themselves for the first time to drive a drone. In this situation, everything is under control and Parrot Mambo is stabilized both horizontally and vertically thanks to the automatic pilot that monitors every phase of the flight.
Drift : horizontal stabilization is disabled. In this case, Parrot Mambo flies quickly, turning in turns, offering a truly dynamic driving experience.
Racing : it is the race mode. The autopilot is disabled, and the pilot is left with complete control of the quadcopter. Parrot Mambo does not provide any flight assistance, stability is managed manually and all flight settings are in the pilot's hands.
In the package of the new Parrot Mambo FPV you can find:
1 Parrot Mambo
1 HD FPV camera
1 Parrot Cockpit Glasses 2
1 Parrot Flypad
1 set of propeller protection
1 HD battery
1 USB / Micro USB cable
1 Quick Guide