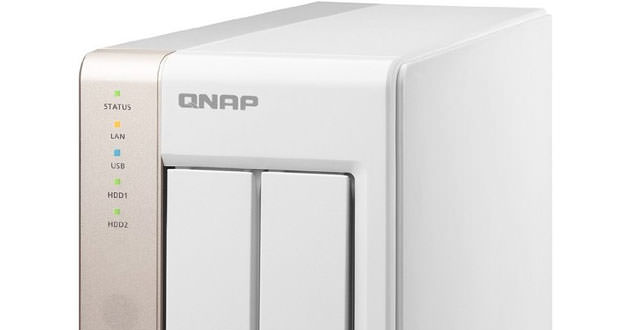 QNAP TS-251 NAS with two SATA III Hard Disk promoted for a limited time
The QNAP TS-251 High-Performance NAS is discounted at an incredible price only for a limited time. The device has high performance with real-time and offline video transcoding for small businesses and home environments.
The QNAP TS-251 Network Attached Storage, better known as NAS, is a networked device whose function is to allow users to access and share mass storage, in practice consisting of one or more hard disks, within their network.
Or from the outside. We know that the same are not simple data-storage devices to connect to computers, but in all respects, servers whose purpose is to provide " intelligent " network storage, that is, it is interoperable, manageable and connectable to other resources of network.
Of the most important NAS manufacturing companies we can not name QNAP that only for a limited time sells its TS-251 NAS with two SATA III 3.5 " or 2.5 " Hard Disk SATA III slots with Gigabit Ethernet interfaces but also HDMI, USB 3.0 And USB 2.0. To purchase it just click here.
The QNAP TS-251 NAS series delivers a high-performance, high-capacity storage solution for small and medium business data storage as well as home environments. Equipped with the advanced QTS operating system, the QNAP TS-251 works as a powerful but easy-to-use NAS for data backup, file synchronization, remote access, home entertainment and is ideal for Creating a personal cloud for easy access to data.
Product prices and availability are subject to change. Any price and availablility information displayed on Amazon at the time of purchase will apply to the purchase of any products.
At a technical level : the QNAP is equipped with a new 2.4GHz Intel Celeron Dual Core 22nm processor with 1GB high-performance DDR3L RAM (upgradeable up to 8GB) coupled with support for dual LAN ports and HDMI, QNAP TS-251connectivity is a powerful, powerful home NAS with high-speed writing, and reading speeds up to 220mb / s. QNAP TS-251 increases the clock rate of the CPU from 2.41GHz to 2.58Ghz when needed for activities that use a lot of resources.
The QNAP TS-251 encryption and decryption performance allows transfer rates of up to 68MB / s with 256-bit AES-volume encryption, enhancing system performance and security and ensuring the security of sensitive personal data stored on the TS-251. If equipped with the new 2.4GHz / 5GHz 802.11ac dual band WiFi network adapter, the TS-251 can offer high transfer rates for large amounts of multimedia files and multimedia transmissions using a lot of bandwidth.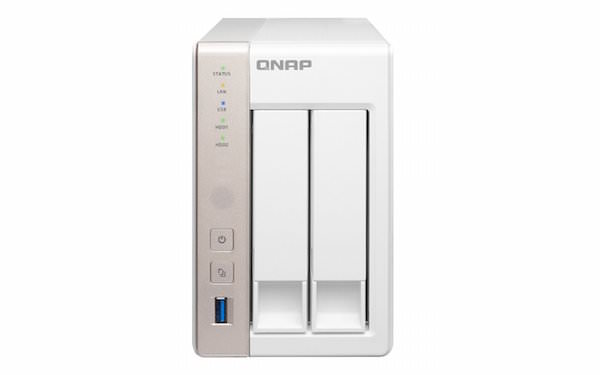 Interestingly : the QNAP TS-251 allows real-time full-HD video transcoding to convert videos to formats that PC, mobile devices and Smart TV can play smoothly. It allows up to 5 devices to simultaneously display different videos stored on TS-251 with accelerated real-time transcoding hardware. QNAP TS-251 lets you instantly view video on multiple devices, including those with limited computing power and support for a few file formats, without the complicated need to convert files in time.
Thanks to the advantage of offline transcoding, even if you have a limited or narrow bandwidth internet connection, you can watch fluid videos by selecting a lower prerendered resolution to play them through File Station, Video Station, or Qfile apps for iOS, Android without reducing TS-251 performance while running other applications. This also allows more people to play streaming files. QNAP TS-251 also allows you to set up a dedicated folder for auto-transcoding.
More information about QNAP TS-251 NAS directly just click here.