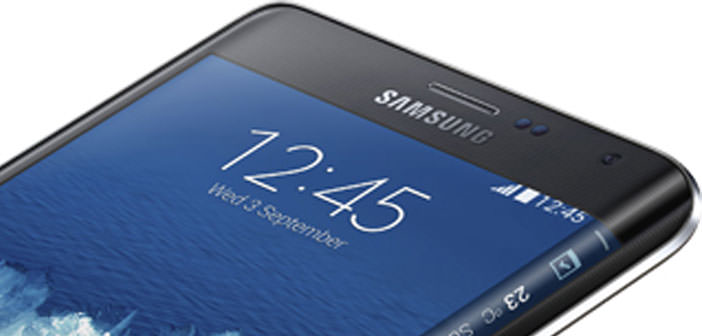 Samsung Galaxy S6 with shell in glass and non-removable battery
Galaxy S6, also known as Project Zero, will be a new starting point for Samsung. The first rumors on design only confirm this hypothesis. Galaxy S6 was already announced by the rumors as Project Zero, or as the basis on which Samsung will entrust the future of the line-up of mobile devices. Apparently, according to the latest rumors, the Koreans would leave the aluminum unibody to the midrange, by treating the most sought after for the top of the range. It's a little dig against some direct competition?
A little over a month after the official release emerge rumors about the aesthetic connotations of Galaxy S6: according to these, the device may present a shell of glass and only the frames aluminum side, as on Alpha and Galaxy Note 4. A reveal is an official of the company remained anonymous and quoted by the Korean DDaily: according to the same, the smartphone will come in two versions with the traditional display and double edge, and both will have a glass rear bodywork.
It is a style that we have seen in the past on several models, including iPhone 4 and 4S, arrived to date with the latest smartphones like Xperia Z3 and Xperia Z3 Compact. A choice driven, according to the official quoted by the desire to differentiate the device family flagship series by the newly Galaxy A. A design of this type also comes with some compromises structural, as would be writing to the implementation of a non-removable battery.
The rumors, leave some doubt too, since it could give his side the usual criticism which is usually the subject company. The removable battery has long been one of the strong points of smartphones from Samsung and the " removal " of the feature could give the potential customer fond motivation to look elsewhere for the search for the next top of the range; in addition, a designer glass with metal frames could give a chance to the " fan of the Apple " on time to remember that these stylistic characteristics already seen on competing products.
Reach conclusions today is not easy, especially because of the nature of the latest rumors. These come through the words of an anonymous official, but are in no way substantiated with pictures or render the device. Plus, with the latest generation of smartphones, Samsung has managed to maintain the confidentiality of news until the last days, and it is unlikely to get reliable news before the event presentation expected early next Mobile World Congress.