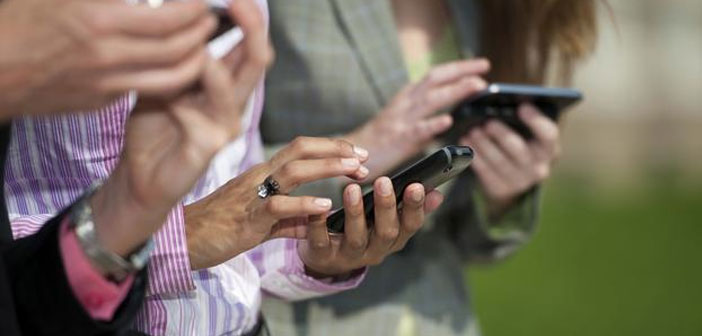 Smartphone: The 10 elements that cannot miss in the devices in the coming years.
While slowing and maturing, the smartphone market is highly dynamic and competitive. New technologies and capabilities can improve the user experience and unlock new scenarios of use.
With smartphones that have now become a mass consumption commodity and the market is consequently gained, while developing complexity and dynamism, device manufacturers in the near future will have to pay attention to a series of items that will increase user satisfaction and enable simultaneously new business models.
Roberta Cozza, research director for Gartner, lists the ten most important, many of which are fairly predictable:
Fast charging
Wireless charging
Augmented and virtual reality
Multiple-lens camera solutions
Sensors: Biometric authentication and technologies
Virtual personal assistants (VPAs)
Flexible/curved displays
Wi-Fi 802.11 standards
USB Type-C
Embedded SIM (e-SIM)
These elements were selected thinking of those five areas that have the most potential to significantly and positively affect the user's experience: the battery (and thus the operating autonomy), the immersive experience, the personalized experience, the technologies display and connectivity.
Gartner places special emphasis among these ten items, on virtual personal assistants as they represent an important change in the way people interact with machines. According to a market analysis firm by 2020, was in full post-app, 40% of the mobile interactions will be facilitated by " smart agent ". 74% of smartphone users will be frequent use of VPA, 38% at least once a day and 36% several times during the week.
However, VPA have proposed up to now experiences not fully satisfactory and users want interaction more proactive and more personalized experience. Something in this direction has already been seen with the news announced by Microsoft to Build 2016 regarding Cortana and Google at the Google I/O.
This offers new opportunities not only for vendors of devices but also for those who have an ecosystem and for the VPA developers can differentiate their proposals with the creation of more " intelligent solutions ".
As regards the biometric authentication technologies, Gartner notes as these are able to enrich the user experience, expanding the fields of use (for example mobile payments) and allowing the user to keep personal information more and more detailed on its phone.
And in the face of these observations which opens the need for a more effective protection and more and more reliable access verification measures.
This leads to the investigation of new biometric authentication methods and greater collaboration with technology providers and developers to create solutions that can always be more easily used in everyday life.
Finally, we are going to extend the use of biometric technologies beyond authentication, going for example, to detect the emotions and the user's mood.