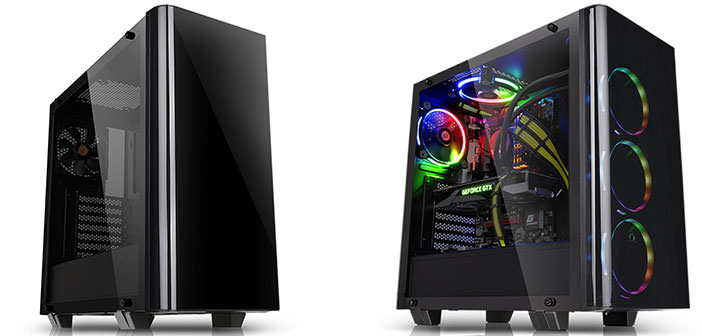 Thermaltake presents Case View 21 Tempered Glass Edition
Thermaltake presents its latest Mid-Tower headboard, the View 21 Tempered Glass Edition, a variant of the View series featuring a frontal and both 4 mm thick, hardened, hardened glass panels.
Thermaltake has presented its latest Mid-Tower band case: we are talking of the View 21 Tempered Glass Edition, a variant of the View series, featuring both 4 mm thick tempered glass panels and smoky; even the front part uses the same type of glass panel, in this case, enriched by an elegant, rounded edge.
The View 21 incorporates a modern interior-design  layout, divided horizontally with a bottom compartment and a main compartment in the upper compartment, the latter accommodating the fixed tray on which to position the motherboard and is able to accommodate video cards up to 41 cm in length and processor heaters up to  16 cm in height.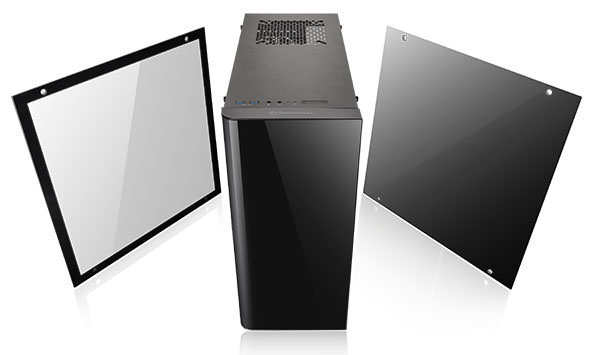 With regard to the storage space, there are two predispositions for 2.5″ media in front of the motherboard, horizontally, on the plate that divides the main compartment from the one below dedicated to the feeder, another two slots of 2.5″ and two 3.5″ in the back of the case in the cabling compartment, in this case all the devices are installed vertically.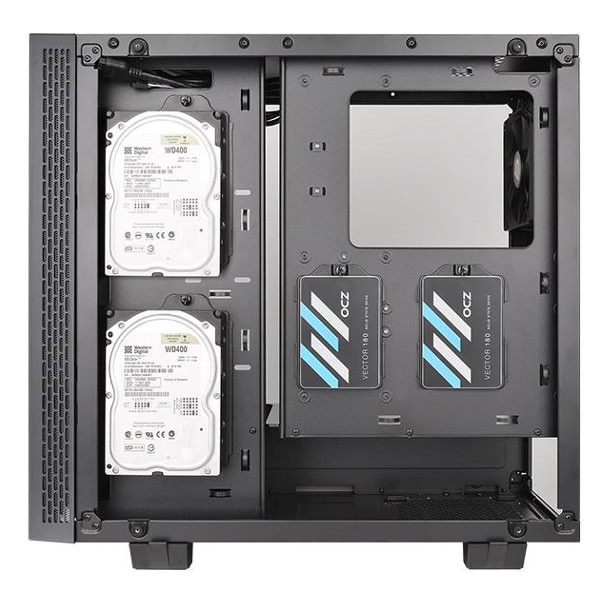 There is also plenty of equipment for the cooling part: three 120 or two 140 mm fan for the front, one 120 mm on the lower plate, one 120 or 140 mm on the top and 120 mm on the back of the case; enough space is close to the fan grilles, but generally also inside the entire house, in order to install an open-type liquid coolant or one / two All-In-One systems.
The case has a footprint of 208x471x492 mm, with a weight of just over 8 kg.